HEART AWARENESS MONTH: WHAT DOES IT MEAN TO ME AND YOU?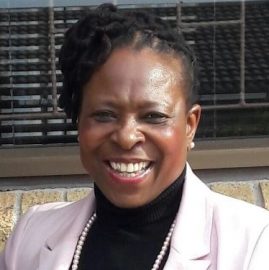 Dr NSB LINDA Department of Nursing
Introduction
Acknowledging the World Heart Day on the 29th of September is a countenance of continued contribution on preventive and supportive measures about Heart and Stroke by the World Heart Federation (WHF) of which South Africa is a member. Consequently, this international partnership provides us with a valuable opportunity to partake on South Africa's National initiative to acknowledge the month of September as a period of "Hearth Awareness".
Heart Awareness needs to be conceived as one of a wide range of activities necessary to redress the potential problem of THE HEART as a "Silent Killer". As many may assume that this information is intended for those people who are suffering from "heart" or "cardiac" medical conditions primarily.  Categorically speaking, no one is excluded from such talks or anyone to assume that this talk is not for me.
Historically, in the last few decades there has been a significant change in the world of health from a stance where certain brands of cigarettes were viewed as better [lighter] than others in causing the heart problems or acknowledging the prevalence of heart problem as high or increasing in a particular racial group than others. However, what has not changed is the knowledge that prevention is better than cure. That is the message that this communication is aimed at putting across as a reminder. Today's, preventative care is not only disseminated fast and or advocated for by some. But importantly, preventive strategies for heart disease have widened and been accepted as a way of life for many people. Yet to others it seems as if they are immune to such critical subject.  A worrying factor is an attitude of disregarding the heart subject or failure to take the required pre-cautionary measures on time; despite the rate of heart problem or cardiovascular disease showing to be on the increase in South Africa. Whilst one is not uninformed about unpreventable causes but there is a need to deal with avoidable ones. Heart problems are unfavourably a leading cause of death in the country. In order to curb heart problems every person should accept that food is not only for the stomach but for health purposes as well. The body should not only be seen potentially as a tool to carry out daily activities, but instead, one should enjoy being part of one's body. Then a decision to put this crippling heart disease would be much easier to accomplish at an individual level with no regrets.
The question is, what should we do to escape the tragedy of heart or cardiac disease? This question is worth reflecting on because people who were once in a position of being free from the condition like us today, they were once reminded through similar Heart Awareness campaigns. Some might have ignored awareness campaigns which otherwise could have motivated them to put some breaks on their untoward path and reconsidered some life-style modification strategies. Whether or not they took the challenge it is no longer of any importance, but what is utterly significant is how each one of us is considering a required change and take the challenge at a personal level, through changing one's mind set.
Well-being
In general, life-and-living related issues are the most important and a direct benefit to "self" through the experience of being well. Well-being as a unique good feeling and positive mindset a person experiences despite being diagnose with a particular disease in this case cardiac condition. Well-being is founded on the premise that human physiological processes continually adapt to internal and external environment every minute and or second. This knowledge brings some insight that any small positive change that a person adopts or applies towards lifestyle modification will indeed yield positive results. Such an expectation is logic and acceptable in contrast to a mindset that says once diagnosis with a medical disease that is it…..,  It's the end…. The end in one's life journey should never be abstractly denounced without any attempts to search available options to resolve and or reverse the physical ill-health. There is hope in knowing that new tissue cells in humans are supplied in adequate amounts provided whole foods and healthy diets are practiced as a way of life.
Due to page limit, I may not be able to unpack more of the issue of healthy nutritious foods that can restore warn-out body cells and invigorate health to the body. But it is such scientific knowledge that motivate us to keep doing well each day; chasing that wellness point in the continuum between being healthy and energetic on one end; and being lethargic and unhealthy on the other end. The scale will tilt towards the end that one is promoting. This simple means that outcome depends on how one manages the in-between.
Now that we are aware about what stance to possess if we need to take if we were to defeat the challenge.  Let's us review what things, situation that predisposes us to cardiac problems by exposing conditions, situation and factors that may lead to cardiac medical problem.
Pre-disposing Causes, Signs and Symptoms of Heart disease,
These include tobacco smoking, intake of high fat and salt in a diet, sedentary life, psychological and physical stress and to some extent congenital issues like heart defects, Cardiomyopathy, Coronary heart problems like Atherosclerosis, high Cholesterol, among others, uncontrolled Hypertension.  Signs and symptoms are too wide and varied. So, these are selectively stated to indicate a need for medical attention. Chest pain or crunching and tightness feeling on the chest, severe headache, loss of consciousness; are some of dreadful signs.
In view of the causes and predisposing causes enumerated above, then the question is how can we assume a positive mindset about the matter?
To what extend do we agree or know that the inside of our bodies is as important as the outside?
This may not be a consciously acknowledge as we might be paying less attention the inside of the human body which we don't see in contract to the outside of our bodies which is visible to a naked eye.  Health Sciences Professional practitioners in clinical practice often have numerous opportunities not only to be positively motivated to observe healthy habits and staying up breast about need for prevention of health challenges that are deemed preventable. But they are equally challenge in overcoming these issues yet willing to give it a try. That is what I am sharing here, basically this emanate from a professional and personal moral and ethical behaviour disposition for the benefit of all i.e. "the social good". Thoughtfully, accepting the month of September as Heart Awareness Month in SA should not be just another eventful period or day in the calendar, but if everybody takes a stock of what needs to be changed or maintained in their lives, it would be a well celebrated heart-awareness event. Therefore, "heart awareness" should not be downplayed. Instead, it should be received as the most valuable opportunity through which everybody reflects on one's probability of being diagnosed with a heart condition. Presumably, every individual who is diagnosed with a prototype of a Cardiac disease or problem, was at some stage presented with similar opportunity to reconsider modification of a lifestyle which might be well pronounced after missing the opportunity. From Health Sciences point of view, awareness raising is as good as it being received and put into practice.  However, this is not often received at a first instance which is another common cause of cardiac diseases. Also, failure to
Understand that any continuously and persistently attempt to reverse pathophysiological effects can yield positive results in one hand. And the fact that any long term exposure to toxic or causative factors may prolong suffering leading irreversible heart medical problem on the other hand. Whilst this may be a reality for some, can we now at this point re-consider what the month of Sept is earmarked for in this annual event in South Africa? Can we ponder and reflect why the month of September is dedicated to raising awareness about heart disease? Can we sincerely relook at the degree to which we are individually exposed to risk factors? and the importance of living a healthy lifestyle to prevent disease onset.
In conclusion
Since we are aware that about 80% of heart disease can be prevented. Your starting point should be to attempt reducing poor health habits which increases risk for heart disease such as tobacco smoking and the use of excessive salt and oil in our diets. By living healthy, keeping active we can prevent or reduce preventable heart diseases. Decide to abandon or discourage your habit of smoking of tobacco, too much salt and oil intake, and opt for eating a well balance diet, moving more by talking those 6-10, 000 steps per day or in 24hour where physical exercise is seen as part of our lifestyles and not as a chore. More importantly, also to diarise our routine health risk assessment.
My Heart! Your Heart! Our Hearts!