Grand Accomplishment for 59-year-old Dr Clifford Mhlanyukwa Duma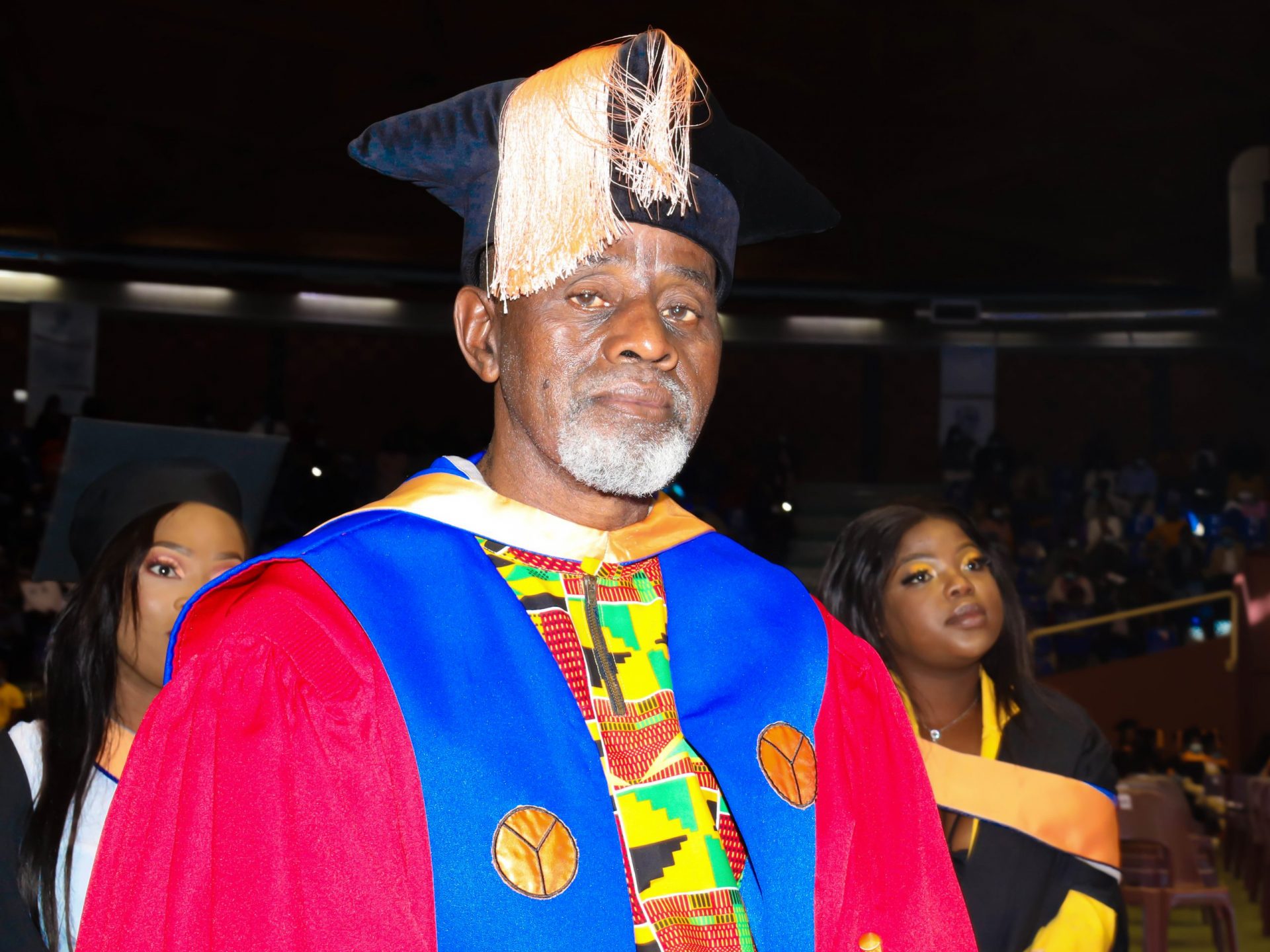 Dr. Clifford Mhlanyukwa Duma has succeeded in proving that age is no object when it comes to pursuing one's dreams.
The determined scholar graduated with a Ph.D. in Anthropology and Development Studies during the recent weeklong University of Zululand (UNIZULU) graduation ceremonies, at the age of 59.
Dr. Duma also managed to engrave his name in the history books by pursuing research that has the potential to impact economic development in the area he chose to base his study.
His study assessed the potential of community tourism in leading to or speeding up the process of local economic development in Umzumbe Local Municipality, under UGu District Municipality, KwaZulu-Natal. Community tourism refers to the utilization of various tourism resources which are under the control of local people for their (local people/community) sustained benefit.
The research established that there is a potential for community tourism to lead to local economic development in the study area. This would, however, require specific development strategies around the promotion of this practice to be implemented. In this vein, the study advanced a tourism management development model that can be used to inform the conceptualisation, implementation, monitoring, and evaluation of community tourism leading to local economic development in the study area. This research is the first to develop this line of argument and this novelty, therefore, becomes an important expansion of the discipline of development studies.
Professor Inocent Moyo, the graduate's supervisor, gave a heartfelt congratulatory message saying he found Dr. Duma to be a very determined student whose focus on completing his Ph.D. never wavered. "Supervising him made me understand the true meaning of unbridled determination in the face of fierce adversities. My message to Dr. Duma is that he must keep conquering and he must confront, head-on, all challenges and obstacles in this life and prevail. There is no such thing as being too old to achieve any goal in this life. And so, any or all goals which he wishes to accomplish in life are possible," added Prof Moyo. For anyone else out there looking to further their studies, I say go for it! You are never too old to learn."
Reflecting on his life and period as a doctoral student, Dr. Duma said, "It was not an easy journey. There were a lot of challenges along the way. I have learnt that if you want something you have to preserve it. Perseverance is the mother of success. You have to set your goals straight and you will succeed"
Dr Duma is grateful for the support of family, friends, and supervisor as well as the Moses Kotane Institute which funded his studies. Now that he has completed his Ph.D., he is looking forward to dedicating more time to publishing articles.