Graduate Triumphs Over Poverty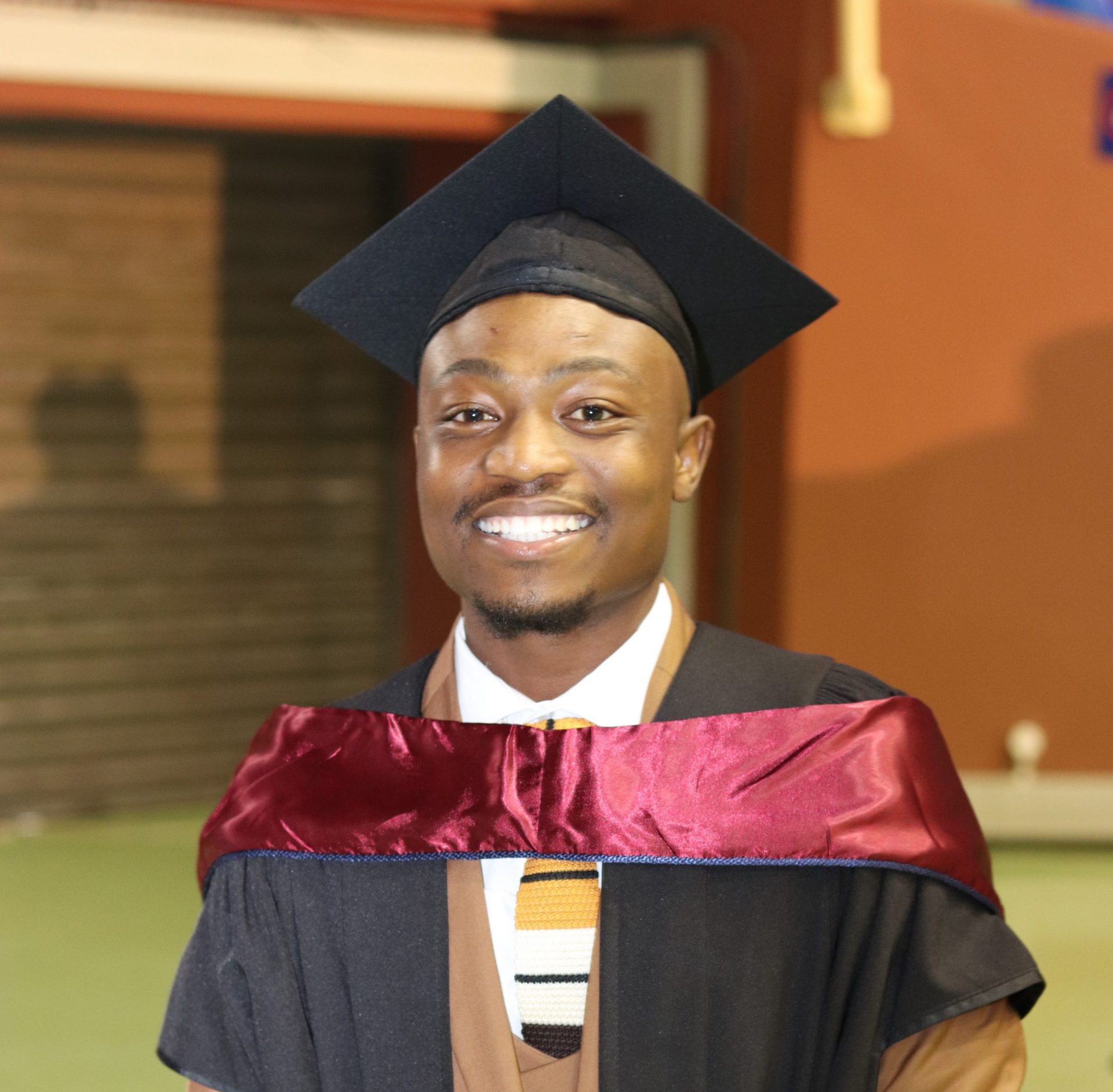 Friday, 17 May 2019 marked the day Nhlakanipho Mhlonishwa Buthelezi, a University of Zululand (UNIZULU) Bachelor of Nursing Science graduate, saw his life turn around for the better.
Buthelezi's degree was conferred with distinction. Incidentally, the names Nhlakanipho and Mhlonishwa mean brilliance and honourable, respectively. When he graduated, Buthelezi was thus honoured for his brilliance.
From travelling 5 km and having to cross the Nondweni River each time he went to school to fixing tyres at a repair store before he could enrol at university, it seemed the circumstances of Buthelezi's life were launched to work against his success.
"I come from a very disadvantaged family where nobody is working. I am a product of the government social and pension grants," Buthelezi said.
Amid all the hardships, the 23-year-old refused to allow the unfortunate circumstances of his life to determine his future. He had a dream to become a medical doctor one day. But having studied at a disadvantaged high school, Buthelezi was unfortunately unable to meet the requirements of enrolling into medical school. After working for almost a year at Ezidulini Tyres Repair CC in Nquthu, his maternal aunt, who lives in Esikhawini, Empangeni advised him to apply for a BCur at UNIZULU. Considering his compassionate and loving nature, Buthelezi obliged.
The following years would be characterised by more hardships which were later replaced by memorable events.
"Life was not easy in first year because I was living far from university. I had to leave the room by 5:30am to catch the nurses' bus which left at 6am. I was getting R700 per month- R400 for rent and R300 for groceries. This was my mother's whole salary. I would visit my mother's sister, aunt Zibuyisile Mathenjwa, and her Husband at eSikhawini on weekends so my groceries would last me for the whole month," Buthelezi recalled.
Even though he faced those challenges, his academics were not affected. He made sure to sit in front during his lectures so he could completely focus. He always had his mantra at the back of his mind: "good things never came from comfort zones". He also formed a study group with two other classmates who shared the same goal of achieving academic excellence. They two obtained their degrees with distinctions.
His participation in the UNIZULU choir, the members of whom he referred to as his second family, was also a highlight for Buthelezi during his time at the university.
Of his future plans, Buthelezi said he is applying to enrol into medical school as he now meets the requirements. Being the first to graduate in his family, he wants to carry on motivating his siblings to follow in his footsteps while also making his mother and grandmother, who are his heroines, proud.
– Naledi Hlefane
Caption
Coming from a poverty-stricken background propelled Nhlakanipho Buthelezi to obtain his Bachelor of Nursing Science with distinction.