Full Steam Ahead for UNIZULU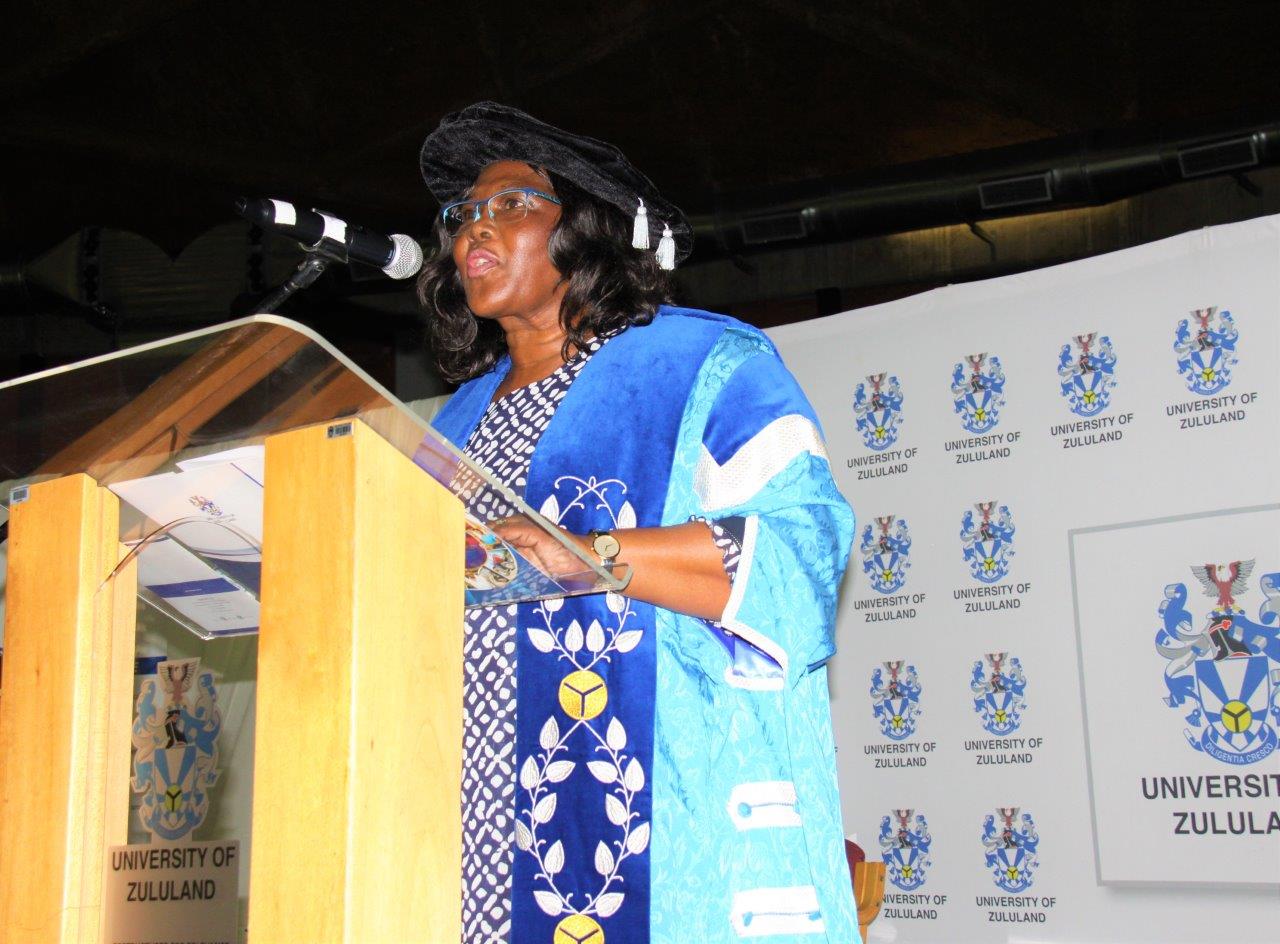 On Monday this week, the University of Zululand held its Official Opening event where staff and students were updated on the gains and successes achieved in 2017 as well as strategic plans for 2018.
The event was held at the University's main KwaDlangezwa Campus at the iconic King Bhekuzulu Hall and was attended by students and staff, including those within the Student Representative Council as well as Executive Management.
Looking back at the year that was, Professor Xoliswa Mtose, UNIZULU Vice-Chancellor, expressed her gratitude to staff and students for their hard work in 2017, adding that the University is more resilient, flexible and innovative than ever before.
"I would like to welcome you all back to the University for yet another crucial year. It is with great satisfaction that the UNIZULU management looks back at the strides made during 2017. We have a lot to be proud of. In 2017, we made great strides in teaching and learning; the enterprise focus on staff and student development; the scholarship of teaching and learning; excellence and transformation in teaching and learning curriculum development; technology integration; new revised scholarship as well as local and international partnerships and collaborations. Thank you for the things that you have done in improving teaching and learning in 2017," she said.
Speaking of the recently completed registrations process, Prof Mtose welcomed all first-time entering students, saying that a total of 3879 were registered. To ensure that the registration process is more efficient, all postgraduate, first year as well as those in the Faculty of Science and Agriculture registered via online registrations. Some second and third year students also registered via this platform. "I'm glad to announce that the progress to full online registrations will continue as set out in phase three of online registrations at the University of Zululand. The 2018 registration plan required significant planning to address deficiencies identified in the past. I want to thank the Registrar and his team for the excellent work that they have done in this area. The University is on a positive trajectory and everything should be done to remain steadfast in compliance and implementation of the rules," she said.
Added Prof Mtose, "This year saw a concerted effort by the Teaching and Learning Centre, in collaboration with the Student Services Department, as well as Protective Services Department in providing incoming students with a new and improved orientation of integrating first time entering students to the social and academic fabrics of the University. That is key to the success of these students as well as the future success of the University of Zululand. We also note with pride as Management efforts of the SRC in ensuring that registrations at the University ran smoothly. There was a time during registrations where I was walking around so much with students trying to understand the challenges on the ground. We resolved most of those (challenges)," said Prof Mtose.
She urged both academics and students to continue working hard.
– Sinegugu Ndlovu
Pictured: Professor Xoliswa Mtose, UNIZULU Vice-Chancellor during the UNIZULU Official Opening event.