Friendly Academic Rivalry Propels Zamaswazi Shabalala to Become a Top Achiever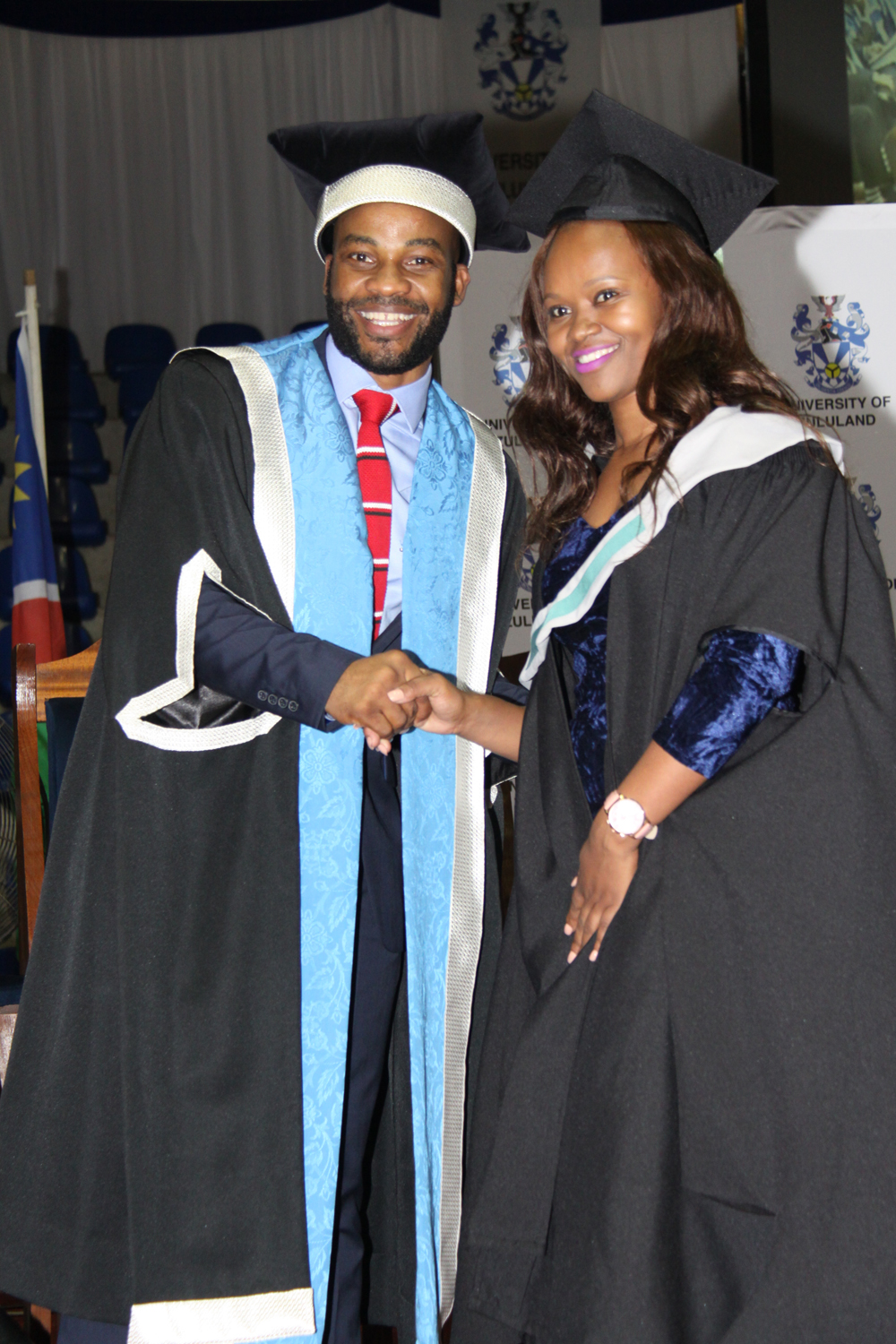 Three fellow students who performed well academically in her class during her Diploma studies in Sport and Technology irked Zamaswazi Shabalala, 28, but not in the way you might think.
Shabalala, who passed matric with distinction, could not understand- and refused to accept- why her three peers, two male and one female, could achieve good marks and she could not do as well, if not better, than them, and so she set her sights on achieving the same marks, if not better.
It would be this friendly academic rivalry that would propel her to achieve an average mark of 80.67% in her Diploma studies and being named Top Achiever in her Faculty of Science and Agriculture's graduation ceremony on Tuesday, 9 May 2017, during the UNIZULU Graduation Ceremonies 2017 which started on Monday, 8 May 2017 and will end on Friday, 12 May 2017.
"I'm not smart," said Shabalala. "I'm a hard worker who always pushes herself. Ever since I began my diploma studies, there were three students who in a way stressed me out by doing exceptionally well in their studies. Seeing this, I aspired to be like them because we were basically doing the same thing and so began an academic competition amongst us," she said.
Shabalala's wish to make her father proud, and the fact that she had travelled over 200km from home to study at UNIZULU, also drove her to work extra hard in her diploma studies. Tough personal circumstances, such as losing her child, would too fire her ambition of doing well in her studies.
"I finished my matric studies in 2006 and enrolled for a diploma in Drama Studies the following year. I dropped out because I fell pregnant only to lose my child the following year (2007). In 2009, I enrolled at an FET College and gave up after failing a majour subject," said Shabalala who would later dust herself off and try again to emerge victorious.
She advised other students to also push themselves in their studies, urging especially those who are female to work hard at getting an education given their social and emotional "vulnerability".
"Right now, I am full of tears of joy. I'm proud of myself. Truly, I wasn't expecting to be named one of my Faculty's top achievers. My advice to other students is that they must study hard because no one can take your education away from you. It's yours forever so work hard at your studies," she said.