Faculty of Science, Agriculture and Engineering Symposium a great success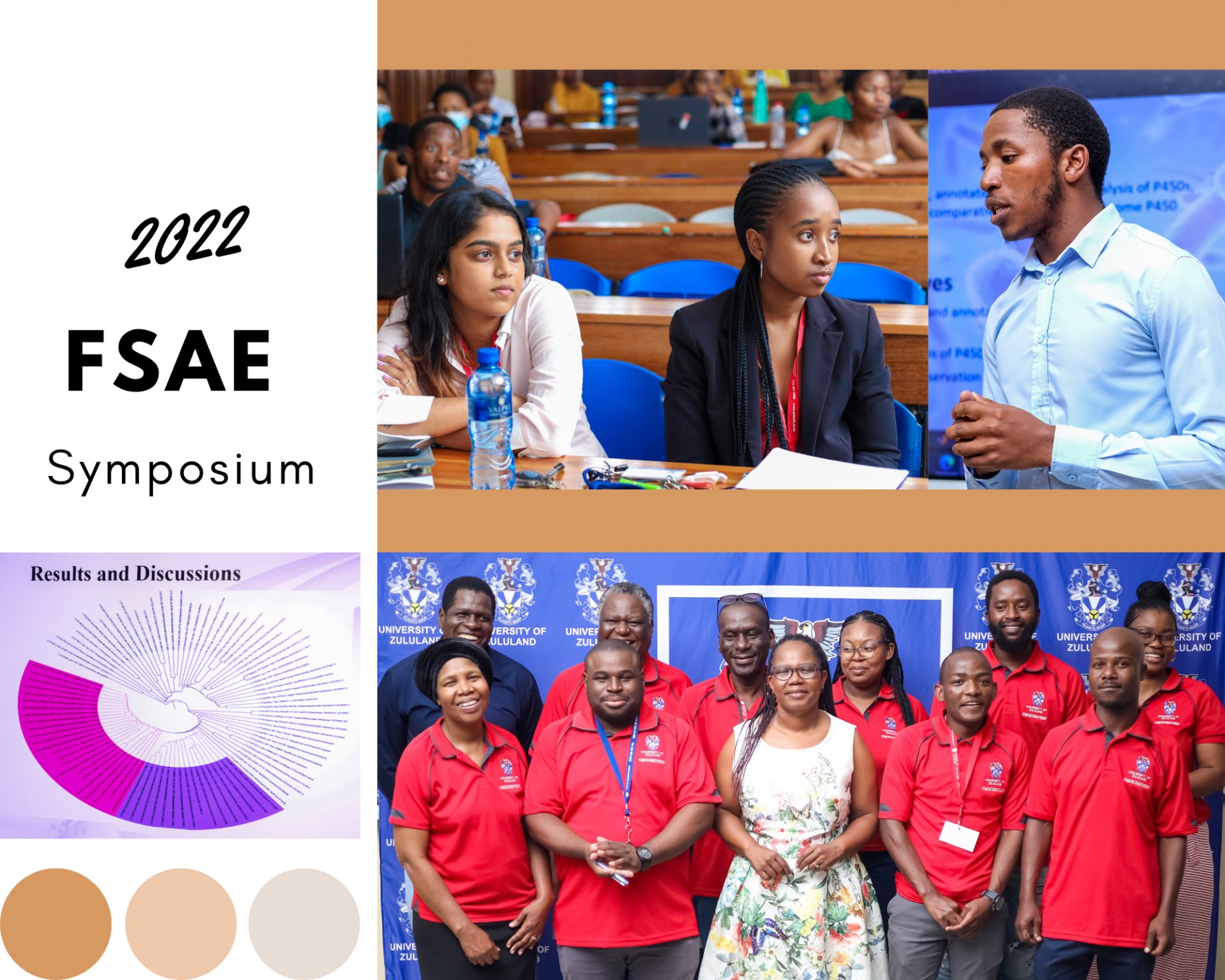 The Faculty of Science, Agriculture, and Engineering at the University of Zululand (UNIZULU) hosted its annual Symposium on 11 October 2022.
The theme of the Symposiums was; Conducting Scientific Research under COVID-19: Dealing with the "New Normal". The Symposium which was hosted by the Department of Geography and Environmental attracted well over seventy-five abstracts from postgraduate students and academics who engaged with the various dimensions of the Symposium theme.
According to the Deputy Dean, Research, and Internationalization, Professor Innocent Moyo, the Symposium provided the faculty with an opportunity not only to showcase excellent research which is currently going on but also to reflect on the research achievements amid the Covid-19 pandemic.
The keynote speakers engaged with the Symposium theme. Professor Patrick Njobeh who is a Professor of Biotechnology and Food Technology at the University of Johannesburg addressed the matter of navigating research visibility during and post the COVID-19 pandemic. He said "COVID-19 brought the opportunity to create new innovations that can be maintained after the crisis and can help to keep the current speed and innovation mode afterwards. Cleaner environment Covid 19 caused a significant reduction in greenhouse gasses and other air, water and land polluting outputs Those research that focus on AI require noose of lab consumables.
As curtain raiser to the Symposium, Professor Gueguim Kana (Professor at the School of Life Sciences, University of KwaZulu-Natal), In his lecture, engaged with the issue of re-thinking the postgraduate research and supervision model based on lessons from COVID-19 pandemic. Which was Something worth thinking about
-Precious Shamase