FACILITY MANAGEMENT NOTICE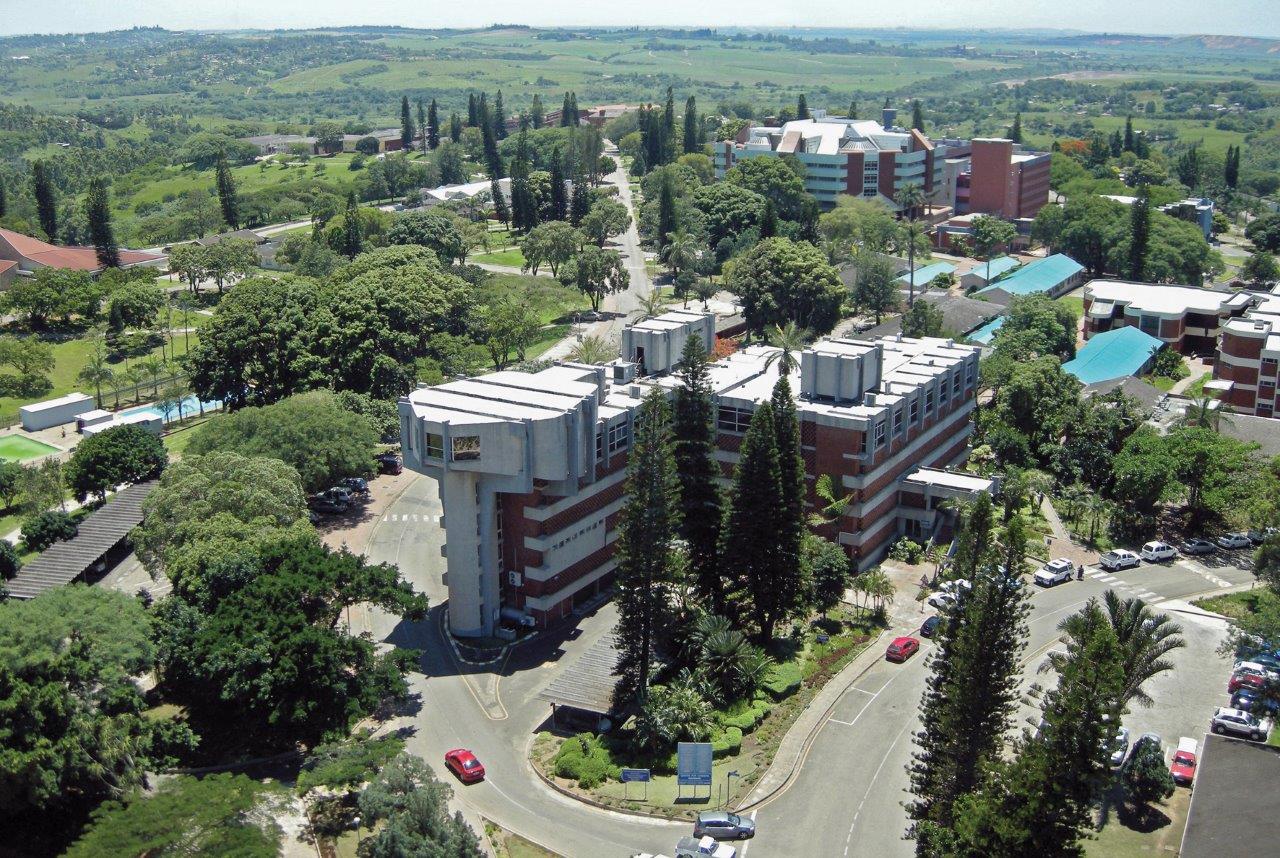 10 MAY 2020
The University has responded to the call by the national Department of Higher Education under the Covid-19 response guidelines for institutions of higher learning, to deep clean and sanitize all buildings and residences.  In this regard, deep cleaning and sanitization work of all buildings inclusive of student residences commences this Monday May 11 to Friday May 15, 2020, at the Kwa-Dlangezwa and Richards Bay campuses.
The measures, to be implemented form Monday May 11, 2020, are in line with the Disaster Management Act's Regulations in respect of Workplaces Plans which were published last week by the Minister of COGTA.
These measures will be implemented in phases, ranging in duration from 5 days to 180 days for the longest lasting task. A working team comprising all relevant support functions has been assembled and will be carrying out the following; illustratively:
Deep cleaning and decontamination
Security upgrades, including more stringent asset protection and digital surveillance
Water and Electricity solutions, etc.
Health communication on Covid-19
Campus security
Communiques and circulars will be issued regularly to keep you duly informed. In addition, kindly note that PSD will be taking the prerogative to open all locked offices to gain access for the decontamination. All effort will be taken to keep valuables safe.
Due to the nature of the decontamination work being carried out this week, kindly take note that only essential service workers and the identified staff members will be allowed on campus, one day after completion of task.  A schedule of planned tasks for each week will be released in advance for notification purposes with announcement of other tasks already completed.
Protective Services Department is on standby to execute additional measures in respect of security and access control at entrances and other parts of the campus. Further enquiries can be directed to Director of PSD Mr. Charles Sehlogo SehlogoC@unizulu.co.za. 
Campus Health Clinic will be implementing testing and screening procedures and the gate and issuing Masks, gloves and hand sanitizers to all returning staff that require them. Additional information in respect of all health services available can be obtained at the clinic from Sister Hlengiwe Mkhwanazi at MkhwanaziH@unizulu.ac.za.
If you wish to make a request to use either campus facilities for the upcoming week of May 18-22, 2020, kindly email your request to PhakoaneS@Unizulu.ac.za by 12:00 midday on Wednesday May 13.
Your safety and good health is our priority
 COVID 19 DEEP CLEAN & DECONTAMINATION SCHEDULE 
BUILDING NAME
DATE OF CLOSURE
 DATE AVAILABLE
Admin Building
Monday May 11, 2020
Friday May 15, 2020
D Block
Monday May 11, 2020
Friday May 15, 2020
Printing Centre
Tuesday May 12, 2020
Friday May 15, 2020
Library
Monday May 11, 2020
Friday May 15, 2020
Dramaide & Security Prefabs
Wednesday May 12, 2020
Friday May 15, 2020
Transport
Tuesday May 12, 2020
Friday May 15, 2020
Registration
Tuesday May 12, 2020
Friday May 15, 2020
Protective Services – Offices
Monday May 11, 2020
Friday May 15, 2020
Protective Service – Gate
Monday May 11, 2020
Friday May 15, 2020
Agriculture
Monday May 11, 2020
Friday May 15, 2020
Education Building
Monday May 11, 2020
Friday May 15, 2020
Nursing Department
Monday May 11, 2020
Friday May 15, 2020
Geography
Tuesday May 12, 2020
Friday May 15, 2020
Physical Planning and Works
Tuesday May 12, 2020
Friday May 15, 2020
Physics & Engineering
Tuesday May 12, 2020
Monday May 15, 2020 after 12:00
Zoology
Tuesday May 12, 2020
Friday May 15, 2020
Arts Offices
Monday May 11, 2020
Friday May 15, 2020
Stores Offices
Monday May 11, 2020
Friday May 15, 2020
Science Building
Tuesday May 12, 2020
Monday May 15, 2020 after 12:00
Thandanani Offices
Tuesday May 12, 2020
Friday May 15, 2020
Gymnasium
Tuesday May 12, 2020
Friday May 15, 2020
Sports
Tuesday May 12, 2020
Friday May 15, 2020
Clinic
Monday May 11, 2020
Friday May 15, 2020
Warden Houses
Tuesday May 12, 2020
Friday May 15, 2020
Guest Houses
Tuesday May 12, 2020
Friday May 15, 2020
Richards Bay Lodge
Monday May 11, 2020
Wednesday May 14, 2020
Richards Bay Campus
Monday May 11, 2020
Friday May 15, 2020
Carports 135 units
Tuesday May 12, 2020
Friday May 15, 2020
Arts Lecture AL's
Tuesday May 12, 2020
Friday May 15, 2020
Nursing Science Prefab and Drama

Centre

Tuesday May 12, 2020
Friday May 15, 2020
Block B (West)
Wednesday May 13, 2020
Friday May 15, 2020
Block C (West )
Wednesday May 13, 2020
Friday May 15, 2020
Block D (West)
Wednesday May 13, 2020
Friday May 15, 2020
Block F (West)
Wednesday May 13, 2020
Friday May 15, 2020
Block G ( West )
Wednesday May 13, 2020
Friday May 15, 2020
Block H ( West )
Wednesday May 13, 2020
Friday May 15, 2020
Block I (West)
Wednesday May 13, 2020
Friday May 15, 2020
Block J (West)
Wednesday May 13, 2020
Friday May 15, 2020
Block K (West)
Wednesday May 13, 2020
Friday May 15, 2020
Block L including dining hall (West)
Wednesday May 13, 2020
Friday May 15, 2020
Block M (West)
Wednesday May 13, 2020
Friday May 15, 2020
Block N (West)
Wednesday May 13, 2020
Friday May 15, 2020
Block O (West)
Wednesday May 13, 2020
Friday May 15, 2020
Chapel
Wednesday May 13, 2020
Friday May 15, 2020
Bhekuzulu Hall
Wednesday May 13, 2020
Friday May 15, 2020
Block P (West)
Wednesday May 13, 2020
Friday May 15, 2020
Block Q
Wednesday May 13, 2020
Friday May 15, 2020
RESIDENCES – MAIN CAMPUS
Block A
Thursday May 14, 2020
Friday May 15, 2020
Block A (East)
Thursday May 14, 2020
Friday May 15, 2020
Block A1
Thursday May 14, 2020
Friday May 15, 2020
Block B
Thursday May 14, 2020
Friday May 15, 2020
Block C
Thursday May 14, 2020
Friday May 15, 2020
Block D
Thursday May 14, 2020
Friday May 15, 2020
Block E
Thursday May 14, 2020
Friday May 15, 2020
Block F
Thursday May 14, 2020
Friday May 15, 2020
Block G
Thursday May 14, 2020
Friday May 15, 2020
Block H
Thursday May 14, 2020
Friday May 15, 2020
Block I
Thursday May 14, 2020
Friday May 15, 2020
Block C
Thursday May 14, 2020
Friday May 15, 2020
Block J
Thursday May 14, 2020
Friday May 15, 2020
Block K
Thursday May 14, 2020
Friday May 15, 2020
Block L
Thursday May 14, 2020
Friday May 15, 2020
Block M
Thursday May 14, 2020
Friday May 15, 2020
Block N
Thursday May 14, 2020
Friday May 15, 2020
Block O
Thursday May 14, 2020
Friday May 15, 2020
Block P
Friday May 15, 2020
Friday May 15, 2020
Block Q
Friday May 15, 2020
Friday May 15, 2020
Block R
Friday May 15, 2020
Friday May 15, 2020
Block S
Friday May 15, 2020
Friday May 15, 2020
Block T
Friday May 15, 2020
Friday May 15, 2020
Block U & V
Friday May 15, 2020
Friday May 15, 2020
Block W & X
Friday May 15, 2020
Friday May 15, 2020
Block Y & Z
Friday May 15, 2020
Friday May 15, 2020
Block AA & BB
Friday May 15, 2020
Friday May 15, 2020
Block CC & DD
Friday May 15, 2020
Friday May 15, 2020
Block EE & FF
Friday May 15, 2020
Friday May 15, 2020
Block GG
Friday May 15, 2020
Friday May 15, 2020
LT Lecture Theatre
Tuesday May 12, 2020
Friday May 15, 2020