Elation as Full Accreditation of LLB Programme Attained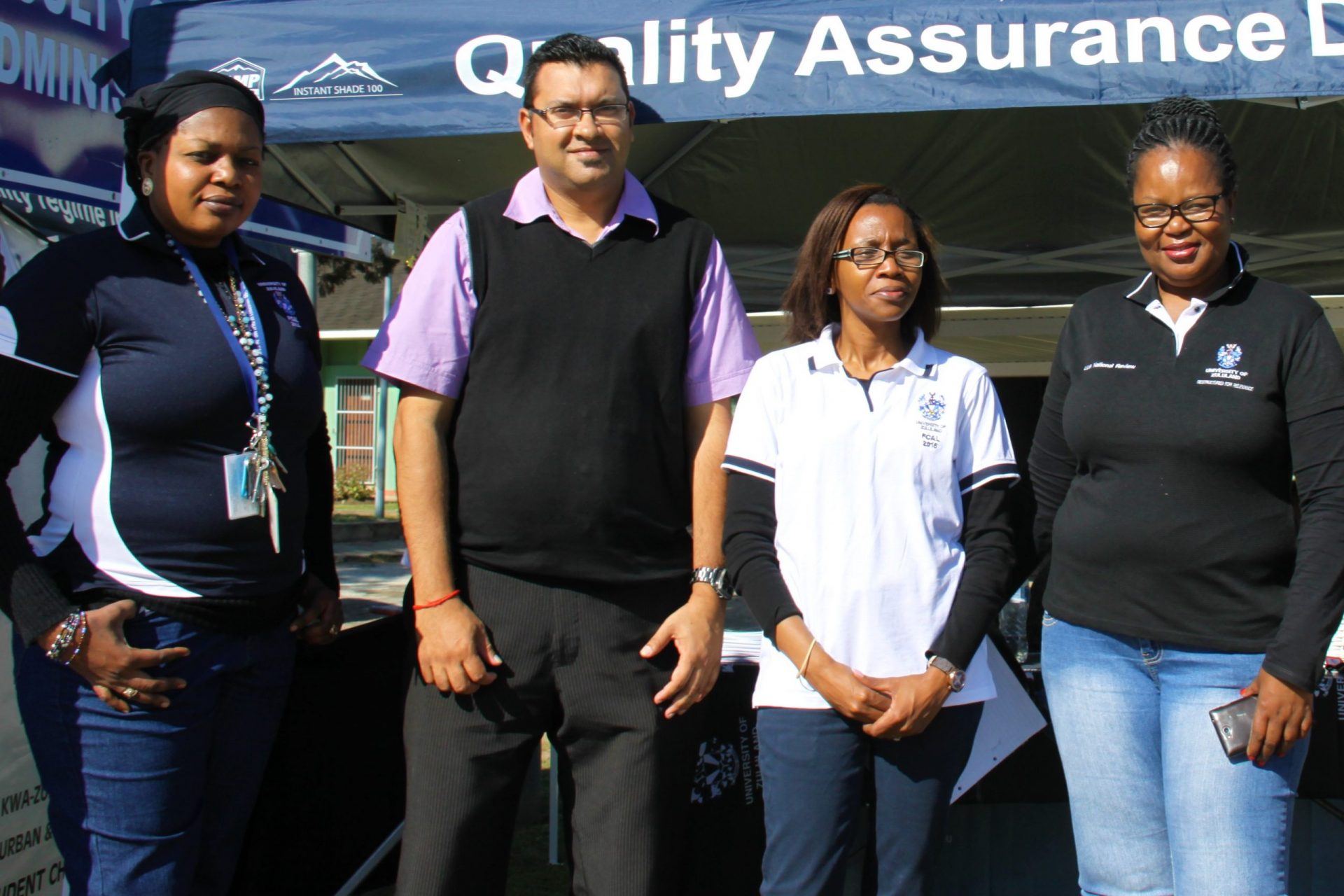 The University of Zululand (UNIZULU) is still in celebratory mode since the announcement of the outcomes of the Council on Higher Education (CHE) National Review of the Bachelor of Laws (LLB) Programme which have seen the institution attaining full accreditation for its LLB course.
"The LLB at the University of Zululand has, for many years, been a flagship programme for the institution. With the attainment of "Full Accreditation" after the review process, the Department of Law is destined for growth and is determined to maintain its high standards," said Head of Law Department Dr Kanagie Naidoo.
In 2017, the University received a notice of withdrawal of accreditation for its LLB qualification. Based on the recommendations of the CHE, Dr Naidoo, together with the designated team for this project, worked tirelessly to devise an improvement plan in order to ensure continuity of the LLB programme. The outcomes of the national review were released on Thursday, 7 June 2018, making UNIZULU one of 11 institutions with fully accredited LLB qualifications.
According to Professor Xoliswa Mtose, UNIZULU Vice-Chancellor, the outcomes of the national review were expected. "The University was certain that it would continue improving upon its reputable LLB programme which has produced fine, world-recognised alumni in the practice of Law. We are jubilant to inform the UNIZULU community that we delivered on our word because we knew for sure that the University of Zululand academic outputs are of high standards," Prof Mtose said.
The news of the re-accreditation has been received with great excitement among the students of the Department of Law.
Mthokozisi Khuzwayo, fourth-year LLB student and member of the Law Students Council, the notice of the withdrawal of the re-accreditation of the institution's LLB course towards the end of 2017 caused anxiety among students. "As student leaders, we remained calm and tried to diminish the panic of our classmates as this evaluation was going to be beneficial to current and future law students in ensuring that the LLB qualification was of good quality," Khuzwayo said.
For Thubelihle Mtshali, fourth-year LLB student, the full accreditation status has validated the fact that UNIZULU's LLB programme is one of the best in the country. "It is good to see that the standard of the programme is still high. I am also happy that the programme has been improved to suite modern needs. This then means that the institution will be producing graduates that are relevant for the law industry," she said.
The process of reviewing the LLB Programme was undertaken by the CHE between 2015 and 2016.  This peer-driven exercise focused on the re-accreditation of existing programmes based on the CHE's programme accreditation criteria and the LLB qualification standard.
-Naledi Hlefane
Caption
University of Zululand staff during an event which the Department of Law held in 2016 to inform the University community about the national review process which the CHE had embarked on.