Economic Growth and Development Tackled During MBALI Virtual Conference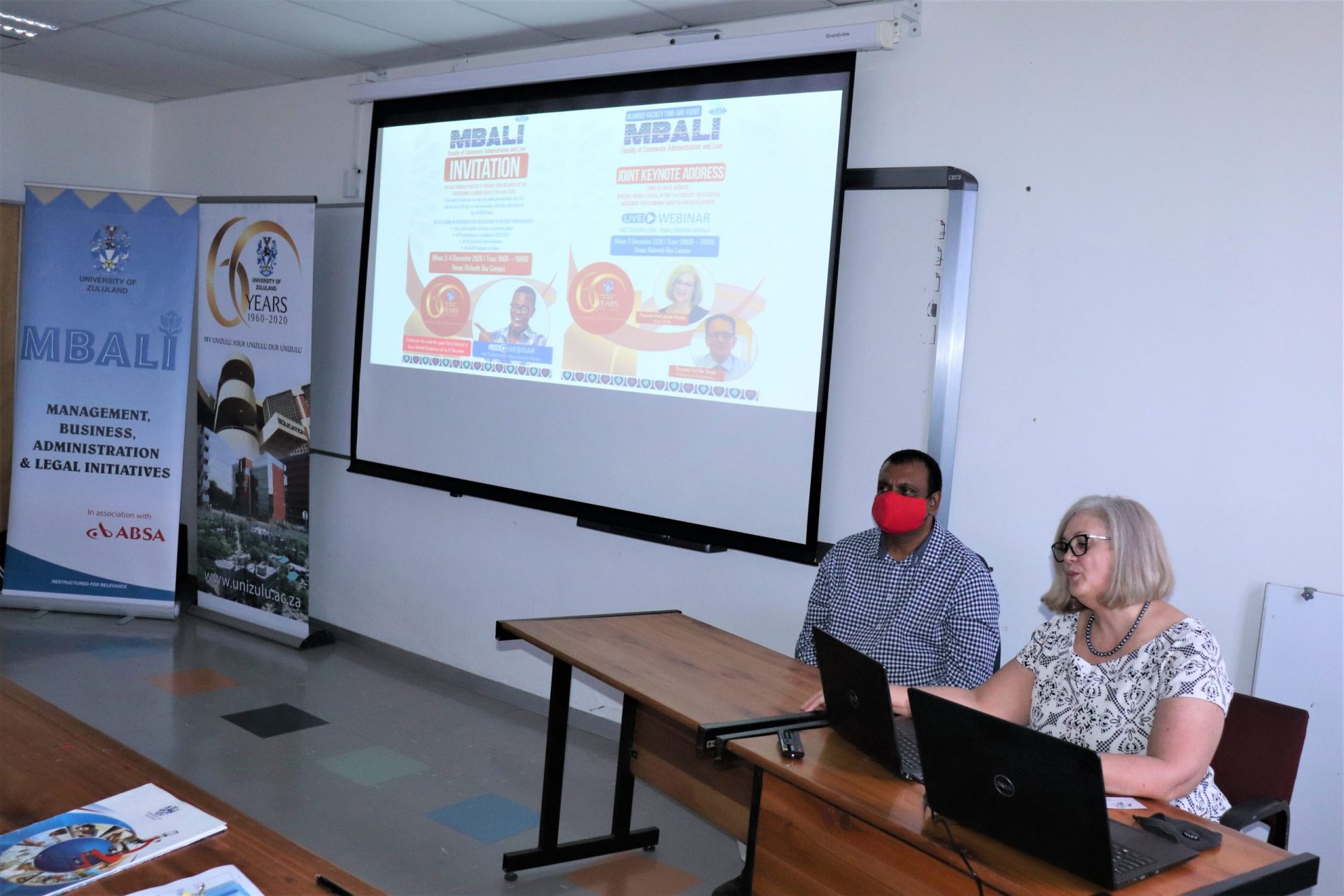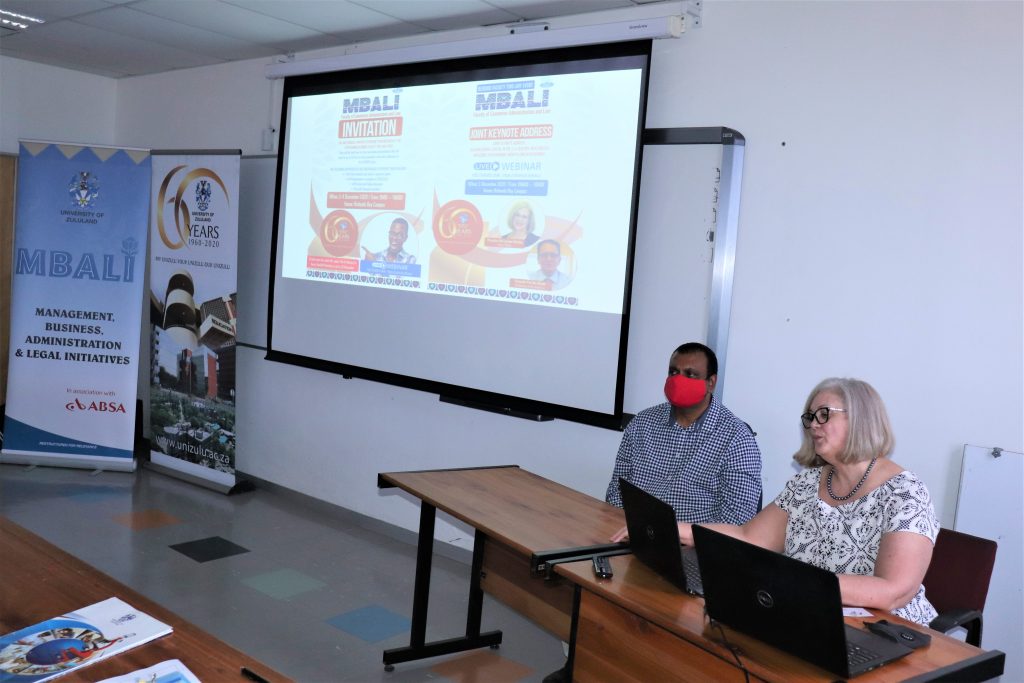 The Faculty of Commerce, Administration and Law (FCAL) hosted its first Management, Business, Administration and Legal Initiatives (MBALI) Virtual Conference which was a resounding success.
Themed Building Moral Capital in the 21st Century: An Essential Ingredient for Economic Growth and Development, the conference ran for two days from 3 to 4 December 2020.
Professor Irrshad Kaseeram, FCAL Deputy Dean: Research and Internationalisation, in his welcome address, noted that it is exactly a decade since the faculty held its first conference. "It was rather an emotional one for me going down memory lane since a number of people sitting here were either students or junior lecturers when we held our first conference. Today, they are senior lecturers, academics with PhD degrees. When this conference first started ten years ago, we did not know what would be the outcome. Ten years later, here we are hosting a virtual conference. Who would have thought?" Prof Kaseeram remembered.
He further spoke about how the MBALI conference has blossomed over the years, epitomising the blossoming of a flower, with its wonderful fragrance spreading throughout the world Covid-19 or no Covid-19.
There were 52 papers presented and two keynote addresses. Fifteen of the papers were from other universities around the country as well as Ghana and Nigeria. Emerging researchers including UNIZULU staff and postgraduate students benefited from the comments and discussions that emanated from their presentations.
Unpacking her topic, FCAL Dean Professor Lorraine Greyling said: "Many moons ago, my inaugural speech as a full professor was on economic growth and economic development. After all these years we are still researching about this topic. The objective of this presentation is to basically look at another variable that we want to bring in as a very strong variable in the system and that is morality. The objective of this presentation is to look at the issues of moral capital and why it is necessary."
There were breakaway sessions where various research topics were presented and dissected.
"Our experiences from this conference taught us the benefits of blended conferencing. The next MBALI International Conference scheduled for late 2021 will also have a blended format for now we can source international speakers without incurring travelling and accommodation costs. We will be publishing a conference proceeding from the (event)," said Prof Kaseeram.
– Precious Shamase