Dr Phakathi Appreciative of Every Moment of his PhD Journey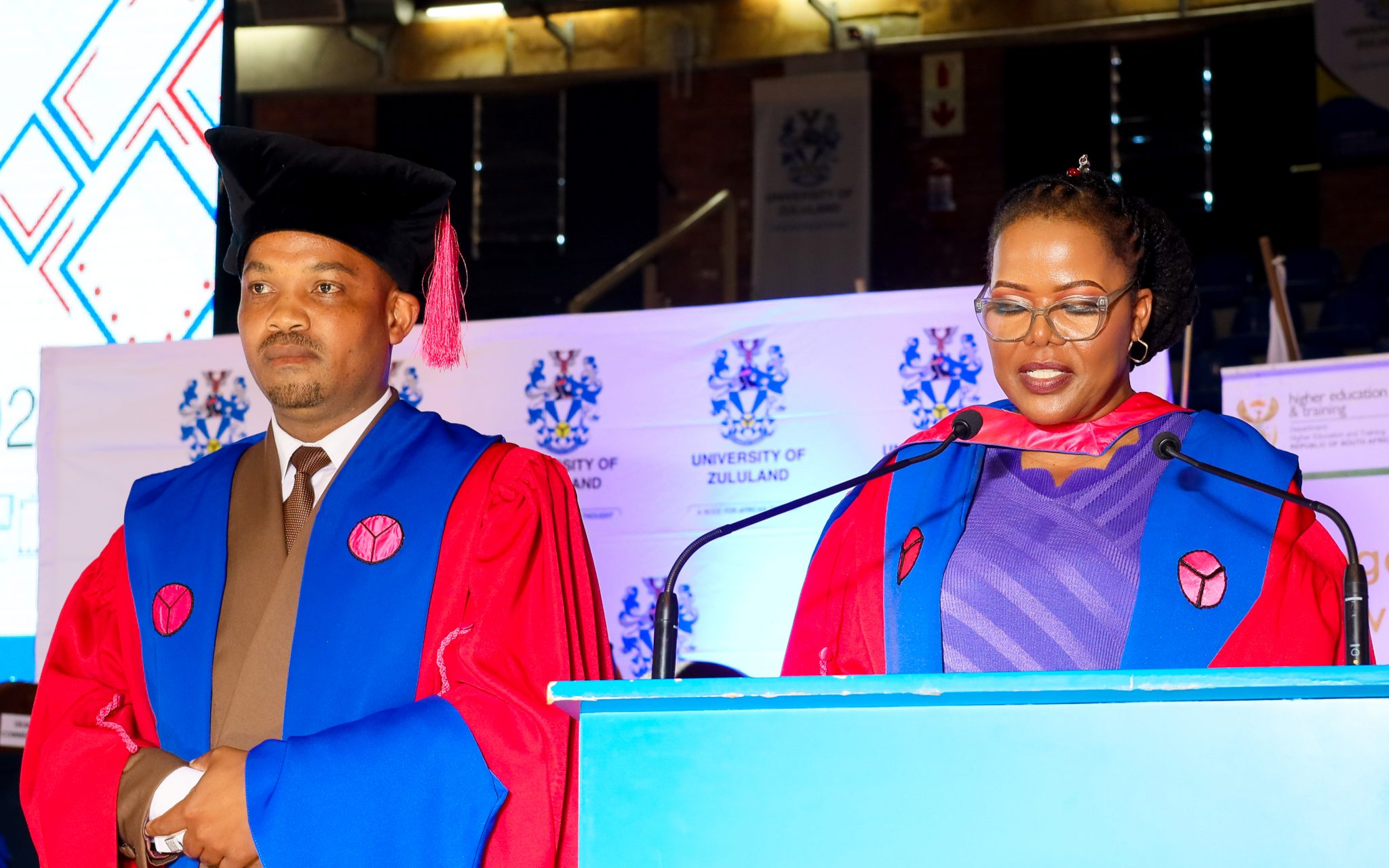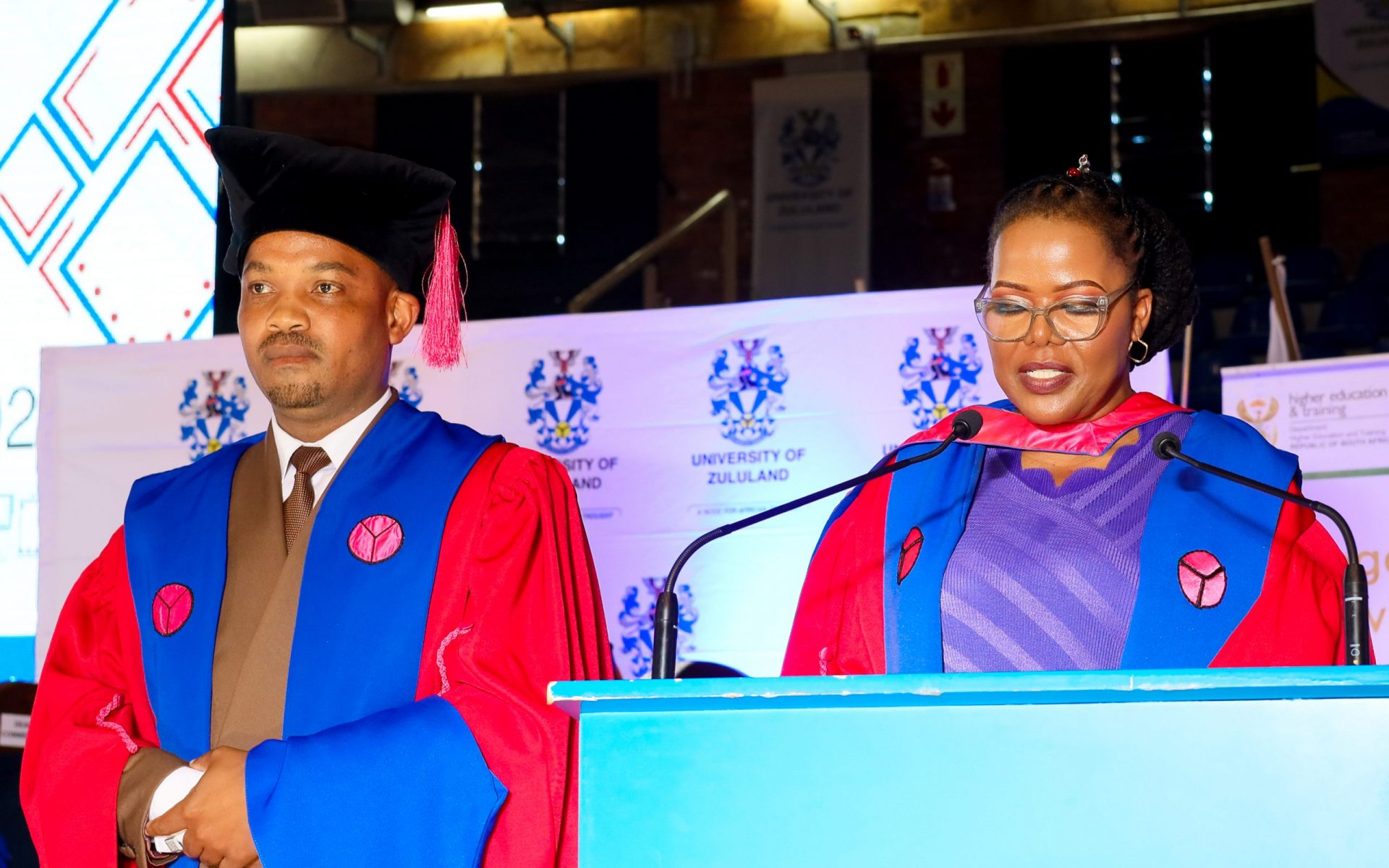 Scores of graduates, together with their families and friends, flocked to the iconic King Bhekuzulu Hall in KwaDlangezwa Campus on Wednesday, 19 April 2023 to celebrate their milestones.
Dr Sabelo Petros Phakathi (38), who was amongst the graduates in the final graduation session of the Faculty of Education, was to be officially conferred his Doctor of Philosophy in Curriculum and Instructional Studies.
He was born and raised by a single mother in Mtunzini and later relocated to Mtubatuba. Sharing his PhD success story and what inspired him to further his studies he said: "I always look for what is good from every individual. At my age, I have met with a lot of people and have learnt from their different lifestyles that do not compromise values. I always strive to be the best."
Dr Phakathi wanted to become a chartered accountant. His mother had never been to school. However, he praised her for his upbringing. The graduand recalled how, growing up, his mother would make up wood-fire so that neighbors would see smoke and think that she was cooking yet it was only water in the pot. There were days when he would attend school on an empty stomach and would also return from school to the same situation. However, he persevered and has now officially crossed the finish line.
"[The most special moment in my academic journey] was back in 2010 when I was the top student in the Faculty of Education. I had obtained 10 distinctions and 1 merit pass for [my second-year] modules. I then obtained both my bachelor's degree and honours degree with distinction and that encouraged me to study towards my master's which I completed with merit in 2018," recalled the doctor.
He praised Prof Sewela Mabusela who was his supervisor. He also indicated that meeting with his supervisors changed some of his perspectives about life and made him humbler. "My supervisor, Prof M.S. Mabusela, through her enduring patience, intellectual advice, and uncompromising academic discussions [ majorly contributed to my accomplishment]. Without her generous guidance and valued encouragement, it would not have been possible to complete this journey. She is the most dedicated, knowledgeable and straight-forward person I met while doing my junior degree. She has always been strict but very professional," shared Dr Phakathi.
An important lesson that he learnt from UNIZULU is the spirit of ubuntu – a South African term that means showing humanity to others. He recalled a time when he didn't have money to register and a UNIZULU staff member paid for him. "Thami Mtshengu, a lecturer in the Department of Economics gave me money to register for my honours since I had not been employed at that time," Dr Phakathi remembered.
To current students, the doctor said respecting time is essential "because it rolls away for everyone at the same pace". Finally, he encouraged everyone who wish to start their postgraduate journey, and those already doing their studies, to exercise discipline, remain dedicated and work hard because that moment of receiving your qualification is priceless.
– Precious Shamase
Caption
Moments before being capped by the Acting Chancellor, Dr Phakathi listened as one of his supervisors, Prof Sewela Mabusela, read out the abstract of his doctoral study.
Picture: James Thwala