Dr Mbusiseni Celimpilo Dube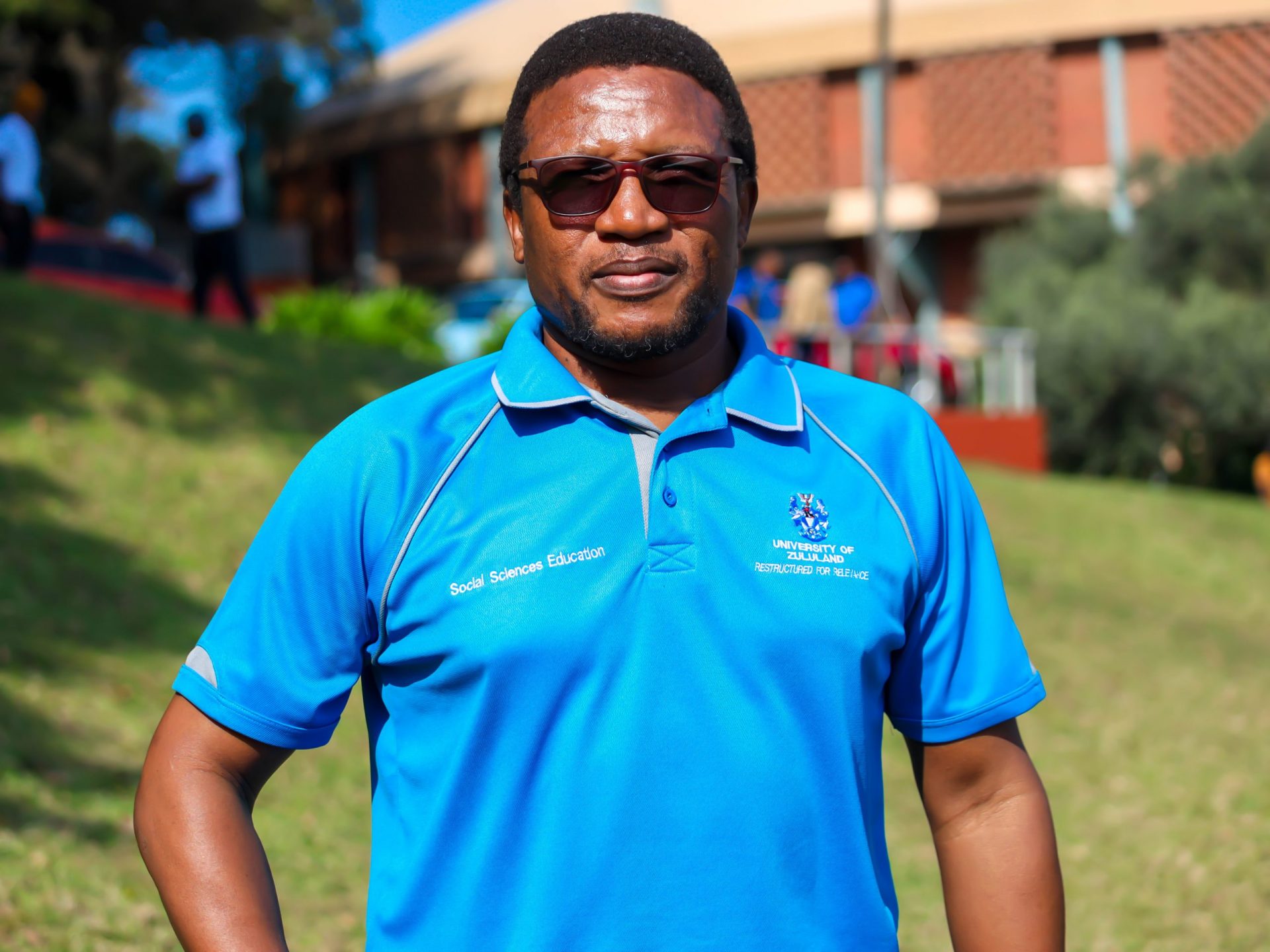 Dr Celimpilo Dube was born in 1974, in Manzamanyama, Ongoye. He completed matric at Siyabonga High School in 1993 and enrolled at the University of Zululand in 1995 where he studied education. Over the years he acquired the following qualifications at UNIZULU:
1998 -Senior Secondary Teachers Diploma (SSTD)
1999-BPaed/Bed
2000-BA Honours (History)
2011-Master's (History)
In 2019, he completed PhD studies (History Education) at the University of Kwazulu-Natal.
Before joining UNIZULU as a lecturer in the Faculty of Education, Dr Dube started his teaching in the year 2000 at Welabashe High School and over the years he assumed various management positions including that of being the school principal at Mphepose High School. In 2012, Dr Dube's love for academia drew him back to his alma mater where he was employed as a lecturer. Dr Dube is currently the Acting Head of Department- Social Sciences Education. To date he has ten research publications in various Research Journals in Education.
During his student days, Dr Dube was highly active in extra-curricular activities such as sports and the Nazareth Baptist Church, and he says that prepared him to be independent and learned the value of co-existing and doing collaborative work. This experience he feels, prepared him for his current role as a lecturer and HOD.
Dr Dube is a good example of what is meant by "growing your own timber." UNIZULU alumni is indeed proud to have a graduate like Dr Dube.