Dr Khan Lands Opportunity to Attend Prestigious International School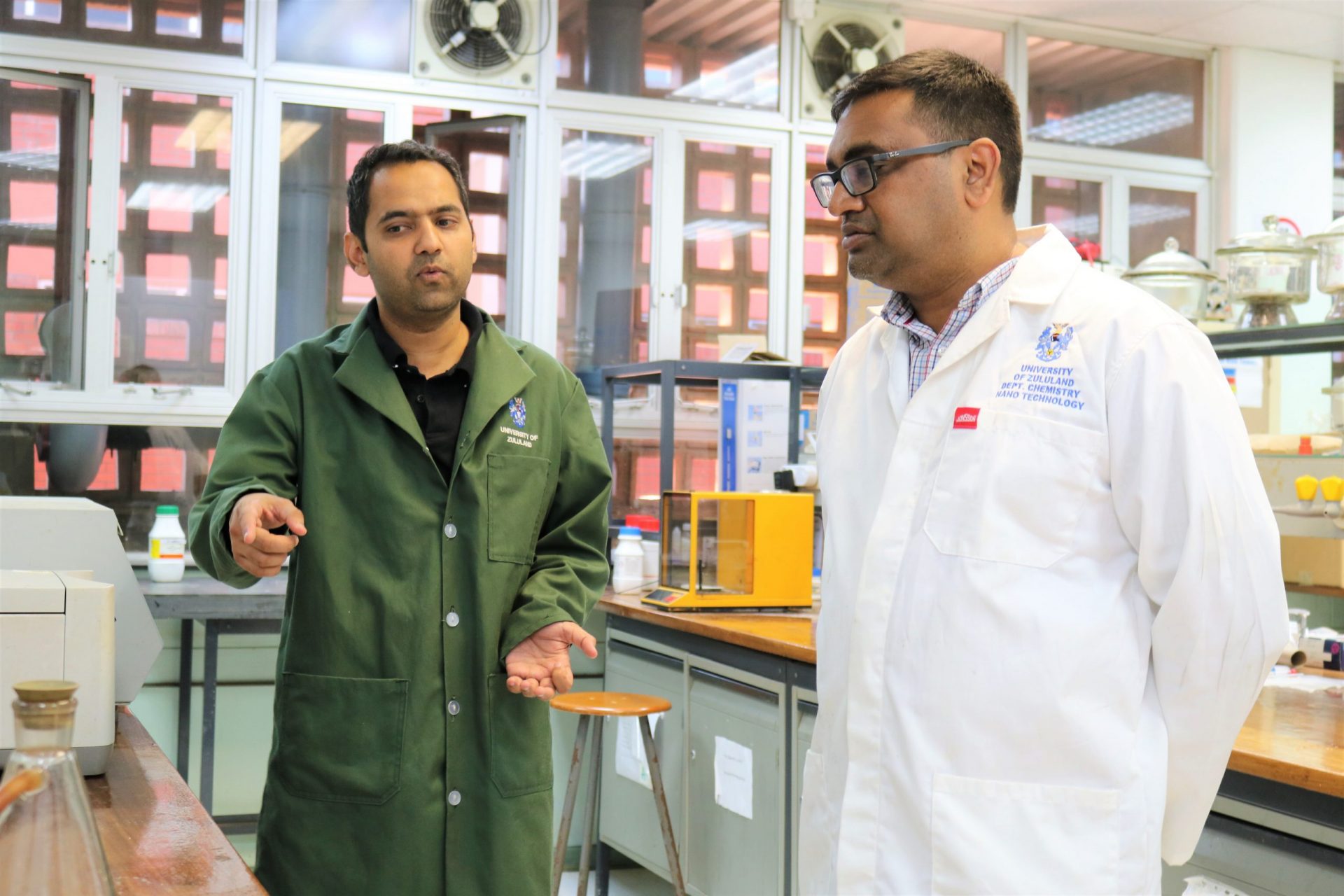 Dr Khan Lands Opportunity to Attend Prestigious International School
The month of July promises to be an educative period for Dr Malik Khan, a research fellow in the Department of Nanotechnology at the University of Zululand (UNIZULU), who will be attending the 8th International School for Energy for Materials and Sustainability (ISMES VIII) at the California Institute of technology (Caltech) in Pasadena, California.
Dr Khan will join 24 other participants, from Harvard University, Imperial College and many other top institutions in the United States of America, whose applications were accepted in the weeklong school holding from July 21 until July 27.
ISMES is an international school on the themes of energy and sustainability organized by Caltech, Stanford, Colorado School of Mines, the National Renewable Energy Laboratory, the European Materials Research Society, and the Materials Research Society. It provides graduate students and postdoctoral scholars the opportunity to learn about state-of-the-art and future trajectories for materials as they can be applied to energy generation and storage for sustainable energy technologies.
During the school, participants attend lectures by experts in a variety of areas ranging from climate change to renewable energy to manufacturing. There are also individual student exercises designed to broaden the students' knowledge of the energy and sustainability landscape. Lastly, participants engage in team exercises where groups of international students tackle challenging scenarios.
This year's topics will include global warming; conventional and sustainable technologies; solar energy conversion (PV and thermal) and solar chemical conversion, among others.
Professor Neerish Revaprasadu, a lecturer in the Department of Nanotechnology who works closely with Dr Khan on many projects, is excited by the news of his colleague's selection as he believes the experience will be of benefit to the pair's new proposed patent in the field of energy.
Professor Gideon de Wet, Deputy Vice-Chancellor: Research and Innovation, said: "This is such fantastic news! Well done to Dr Malik Khan for this wonderful achievement! This is a from-Zululand-to-Hollywood situation!"
Caption
Dr Malik Khan (left) pictured with his research partner Professor Neerish Revaprasadu during one of their lab sessions.