Dr HLENGIWE ROMUALDA MHLONGO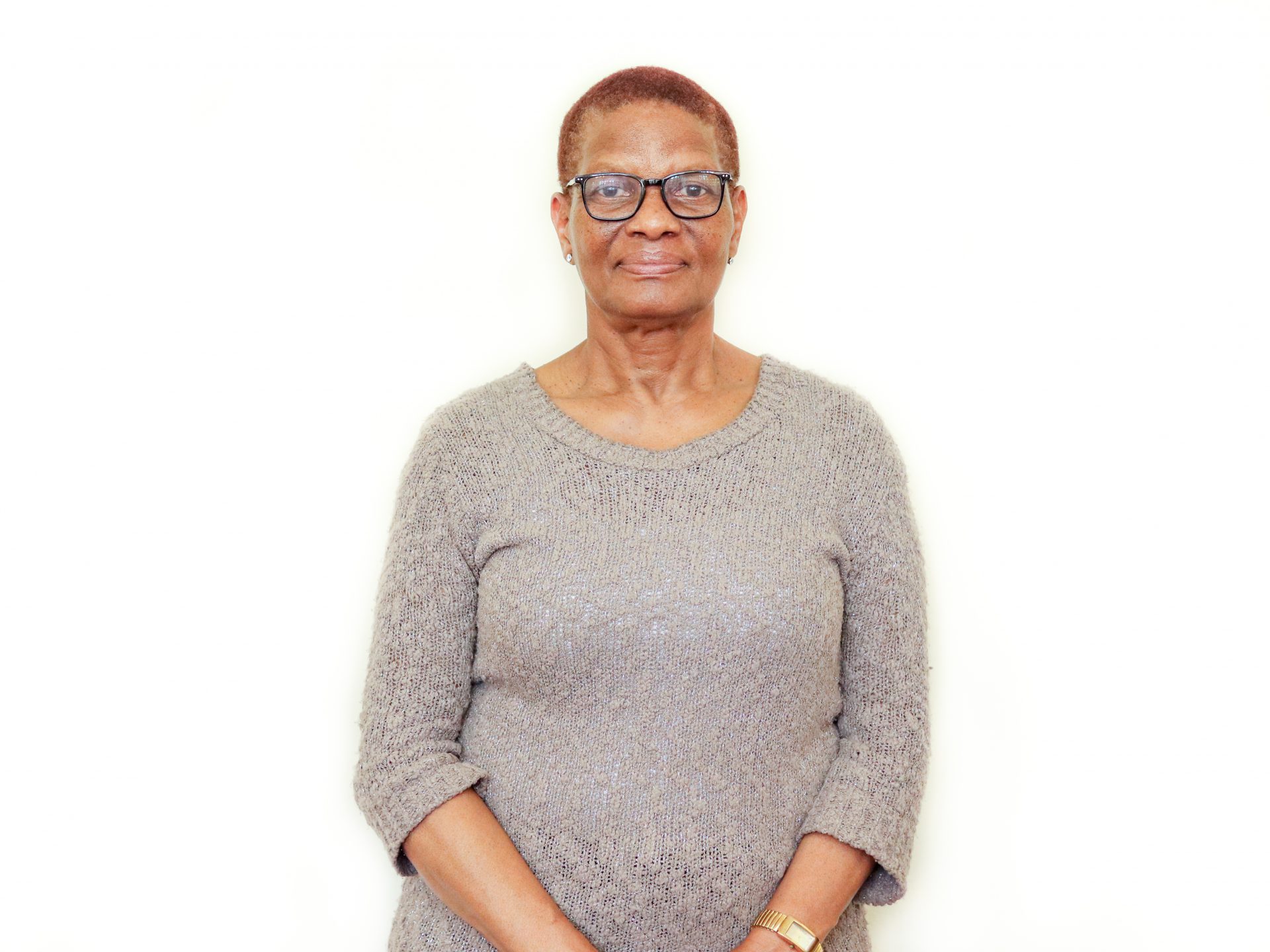 Dr Hlengiwe Romualda Mhlongo was born on 23 May 1959, at Enyezane reserve, a place between Eshowe and Gingindlovu in the province of KwaZulu-Natal.
She is a senior lecturer and Head of the Department of Curriculum and Instructional Studies in the Faculty of Education at the University of Zululand.
EDUCATION HISTORY
Dr Mhlongo went to Enyezane Primary School and completed her high school education at Amangwe High school. Between 1980 and 1981, she furthered her studies at Eshowe College of Education, where she studied towards a Junior Secondary Teachers' Certificate (JSTC), majoring in English, Afrikaans, IsiZulu and Social Sciences.
She obtained the following qualifications part-time:
BA [majoring in Education and IsiZulu] (obtained from UNIZULU in 1993)
Postgraduate Diploma in School Librarianship (obtained from UNIZULU in1995)
Honours Degree in School Librarianship (obtained from UNIZULU in 1997)
Master's in Education [specialising in Curriculum Studies] (obtained from UNIZULU in 2014)
Doctor of Philosophy in Curriculum Studies (obtained from UNIZULU in 2017)
WORK HISTORY
Dr Mhlongo started teaching in 1982. She worked as a high school teacher for 25 years, teaching English, Afrikaans and IsiZulu. She has worked at Impande High School, King Zwelithini High and Bhekeshowe High. She also served at Siyabonga High and Dlangezwa High school where she was HOD of Languages.
"It was always my dream to, one day, work at UNIZULU and show how grateful I am to be its alumni; the dream finally came true in September 2008," Dr Mhlongo shared.
In 2008, she joined the University of Zululand as a junior, temporary lecturer in the Department of Curriculum and Instructional Studies within the Faculty of Education. While occupying this position, the academic pursued, and successfully completed, master's and PhD degrees in Education.
"I have taught undergraduate and postgraduate students over the years. I am proud and confident to say that I have produced quality teachers. To date (2021), I have supervised eight master's and 3 PhD students to completion," she boasted.
Dr Mhlongo has published academic articles in accredited journals in 2014, 2020 and 2021. She has attended a number of national conferences and presented papers in the field of curriculum studies and language education. In 2018, she presented a paper at an international conference in Poland.
She has externally examined dissertations and thesis for various universities and has been a panel member in the defence of PhD thesis in other institutions.
Through her supervision and publication records, among other things, she was promoted to a senior lecturer position in January 2020.
Mantra: As a woman of integrity, I can only achieve great things through hard work and honesty. If others could achieve something, I can also achieve it. Work hard and avoid shortcuts in life, as we know that a shortcut catches up with you somehow.
The good memories: "When I was doing my undergrad degree, coming from work in the afternoon to attend evening classes, writing tests in the evening, it was such an opportunity that I am forever grateful for. I grabbed it and here I am today, called Dr Mhlongo. All was possible because of the support I got from the UNIZULU staff during my study journey. The journey in education is not smooth, studying is a very bumpy journey. However, I am grateful for who I am today, I am grateful for all my achievements, I am proud to say that, if it was not for the support I got from the staff and systems at UNIZULU, all these accolades would not have been possible. Without any fear, I always confidently compete with my counterparts, nationally and internationally, because of the quality education I obtained from UNIZULU."
           MY UNIZULU…YOUR UNIZULU…OUR UNIZULU