Exhilaration as Brothers Receive Doctoral Qualifications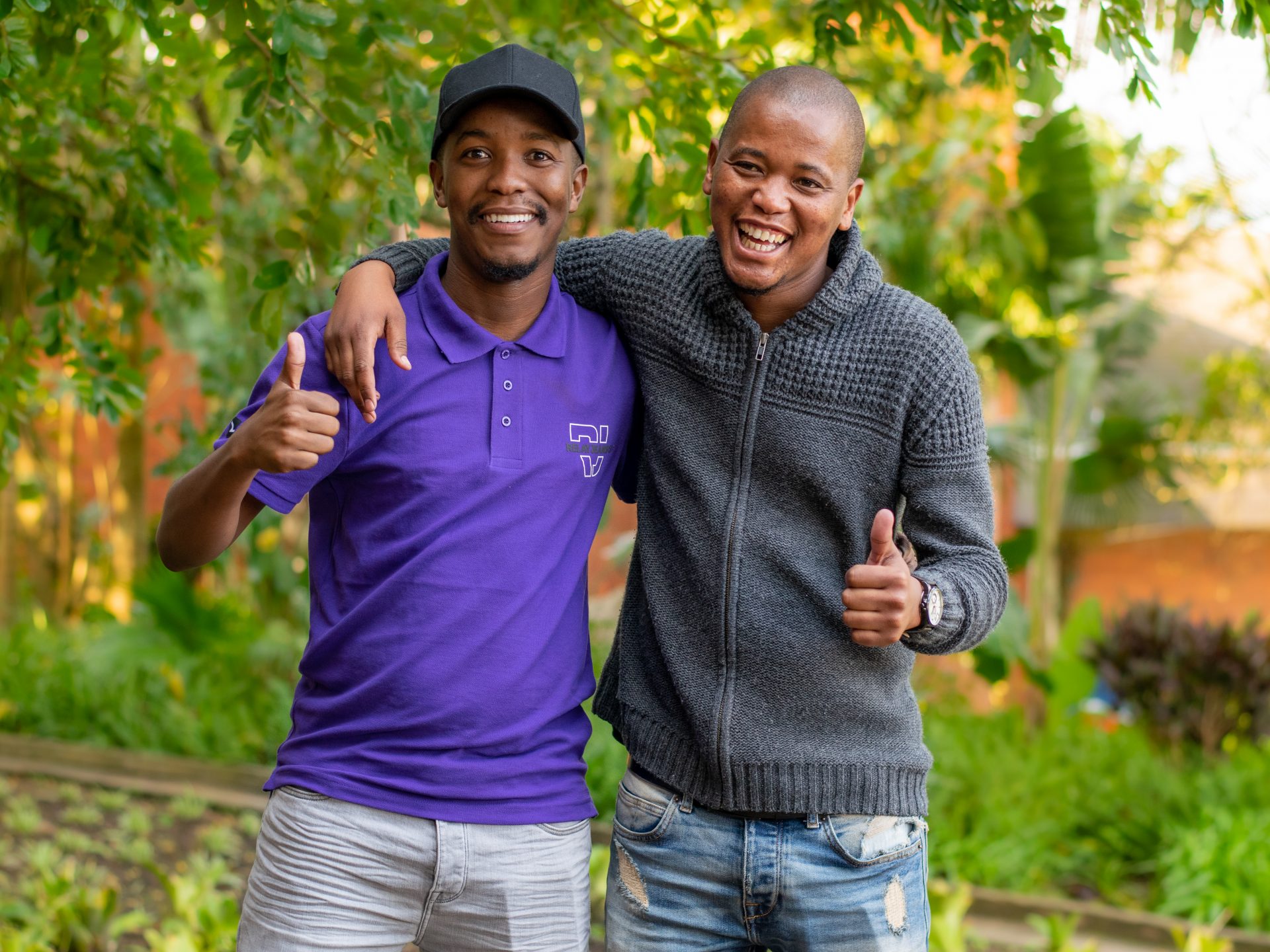 A pair of siblings, with incredible young minds, have each bagged a doctoral qualification from the Department of Public Administration at the University of Zululand (UNIZULU).
Dr Daniel Nkosinathi Mlambo and Dr Victor Halalisani Mlambo are amongst hundreds of students who graduated during the Faculty of Commerce, Administration and Law's virtual graduation ceremony today (Tuesday, 6 July 2021).
Halalisani (29) is currently employed as a lecturer in the University's Department of Politics and International Studies. His older brother Nkosinathi (32) is a lecturer in the Department of Public Management at Tshwane University of Technology.
Sharing whether it was deliberate to work towards the same qualification, Nkosinathi chuckled and said: "You'd be surprised that it was not even planned. I guess it was God's plan or merely a coincidence, nevertheless, it has been a joyful ride and one can only hope there are more journeys we will conquer together."
Borrowing from Ben E. King's classic single "Stand by Me", the doctor added that his brother and him indeed stood by each other throughout this journey.
Considering that both their parents and grandparents never completed high school, Nkosinathi said he is overwhelmed by happiness and gratefulness to have been afforded the opportunity to spread his wings through education. This was all due to the sacrifices made by their parents.
Asked why they chose UNIZULU as their gateway to advancing their careers in academia, Halalisani explained that the University offers endless opportunities. "UNIZULU offers quality education at reasonable fees and the standard of living here is affordable especially if your financial background does not allow (you) to enrol in universities located in expensive places. UNIZULU shaped me to be the man I am today academically so I've certainly enjoyed my time here and learnt a lot, experiences that will ensure I can compete with graduates from all over the world," he highlighted.
The advice he wished to give to those who are contemplating coming to further their studies at UNIZULU is that the University will give them the chance to surpass their expectations and, at the same time, test them. "You just have to be mentally and physically prepared for the expedition into the future. The end is always rewarding," he added.
– Precious Shamase
Caption
Dr Victor Halalisani and his brother, Dr Daniel Nkosinathi, are ecstatic after receiving their doctoral qualifications today.