Deputy Chief Justice Raymond Zondo appointed UNIZULU Chancellor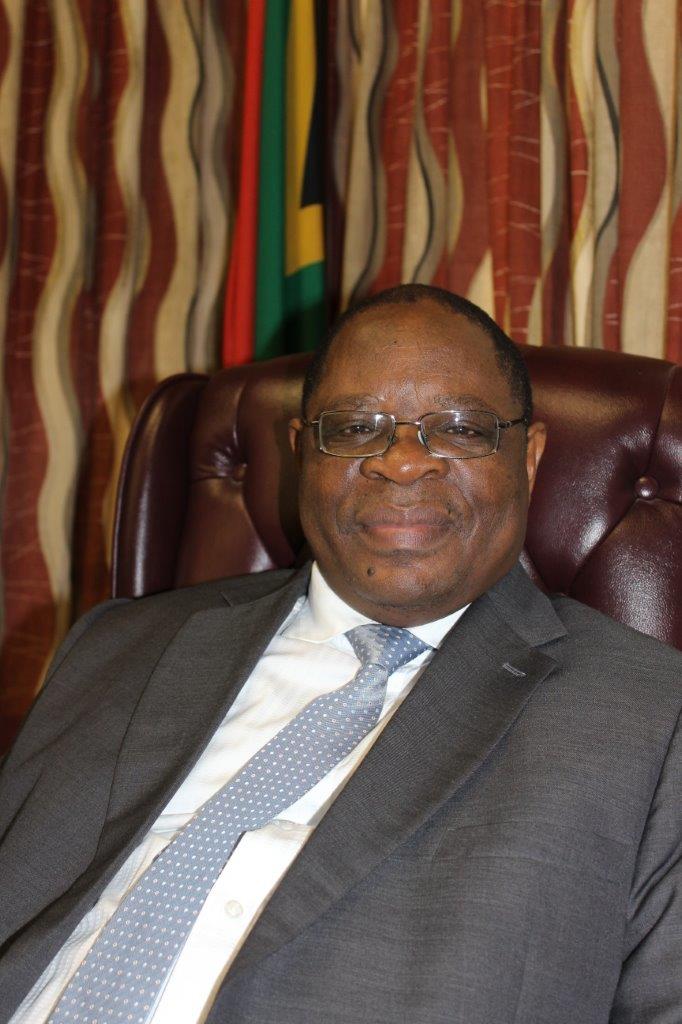 The University of Zululand is pleased to announce the appointment of the Deputy Chief Justice of the Republic of South Africa, Raymond Mnyamezeli Mlungisi Zondo, as its new Chancellor.
The appointment- which is valid for a five-year renewable term- was made by the University of Zululand Council on Saturday, 24 February 2018.
In his role as Chancellor, Justice Zondo will act as the titular head of the University with no executive powers and his formal responsibilities, which include amongst other responsibilities as set out in section 6 of the UNIZULU Statute, the conferment of degrees during the University's graduation ceremonies. The Chancellor will also have an important ambassadorial role in the University, by being an advocate of the University in working to raise the University's profile and advance its interests nationally and internationally.
"I hereby wish to congratulate Deputy Chief Justice Zondo on his appointment and wish him all the best in his five-year tenure," said Mr Dewald Van Rensburg, UNIZULU Secretary to Council and Registrar. "The University is privileged to have a Chancellor of Justice Zondo's stature and we look forward to having him on board," added Mr Van Rensburg.
Justice Zondo was born on 4 May 1960 in Ixopo, KwaZulu-Natal, where he completed his basic education. He has a B.Iuris from the University of Zululand; LLB from the then University of Natal (now University of KwaZulu-Natal); LLM (cum laude) in Labour Law; LLM with specialisation in Commercial Law as well as a LLM in Patent Law all from the University of South Africa (UNISA).
Justice Zondo served part of his articles of clerkship under the late renowned Mrs Victoria Mxenge's law firm prior to her assassination. As a result, he ceded his articles of clerkship to Mthembu and Partners and later to Channels Alberton Attorneys. After admission as an attorney, he served as a partner in a Durban law firm, Mathe and Zondo Incorporated, in which he practised for a number of years. In 1991 and 1992, he served in two committees of the Commission of Inquiry regarding the Prevention of Public Violence and Intimidation (also known as the Goldstone Commission) which investigated violence in South Africa during the early 1990s.
In 1994, Justice Zondo was appointed as a member of the Ministerial Task Team tasked with producing a draft Labour Relations Bill for the post-apartheid South Africa. With certain amendments, the Bill was passed into the Labour Relations Act in 1995.
In 1996, Justice Zondo was appointed as the first Chairman of the Governing Body of the Commission for Conciliation, Mediation and Arbitration (CCMA) from which he resigned upon his appointment as a Judge.
In November 1997, he was appointed as Judge of the Labour Court, in April/May 1999, he was appointed as a Judge of the then Transvaal Provincial Division of the High Court (now the Gauteng Division of the High Court). In  May 2000, Justice Zondo was appointed as Judge President of the Labour and Labour Appeal Court for a 10-year tenure. During this time, he served in various ad hoc committees established by the heads of courts. These included a committee chaired by the late Justice Pius Langa which drew up a document to be used by the Judiciary in dealing with complaints about racism and sexism within the Judiciary. Justice Zondo also chaired a committee of the heads of court which looked into the use of official languages in courts.
In March 2011, Justice Zondo was honoured by the KwaZulu-Natal Legal Forum, which consists on many legal bodies, with an award for his contribution to human rights in South Africa.
On 1 June 2017, Justice Zondo was appointed Deputy Chief Justice of the Republic of South Africa. With effect from 1 September 2012, he was appointed as Judge of the Constitutional Court.
Justice Zondo has also published articles and written chapters in three books.
In January 2018 he was appointed by former President Jacob Zuma as the Chairperson of the Commission of Inquiry into allegations of State Capture, Corruption and Fraud in the Public Sector including Organs of State.
A high resolution image of Justice Zondo is available on request from Sinegugu Ndlovu, PR Manager at UNIZULU. Email ndlovusp@unizulu.ac.za or contact (035) 902 6665.
Requests for interviews with Justice Zondo must be communicated to Nathi Mncube, Spokesperson: RSA Judiciary on 084 814 8364/ NMncube@judiciary.org.za or alternatively Lusanda D. Ntuli, Deputy Director: Communications: Office of the Chief Justice on +27 (0) 10 493 2520 / 083 603 5638/ 076 941 8482/ lntuli@judiciary.org.za.  
Issued by:
Communications and Marketing Department
University of Zululand
(035) 902 6665/ 6492
ndlovusp@unizulu.ac.za or hlefanen@unizulu.ac.za