Dawn of a new era at the University of Zululand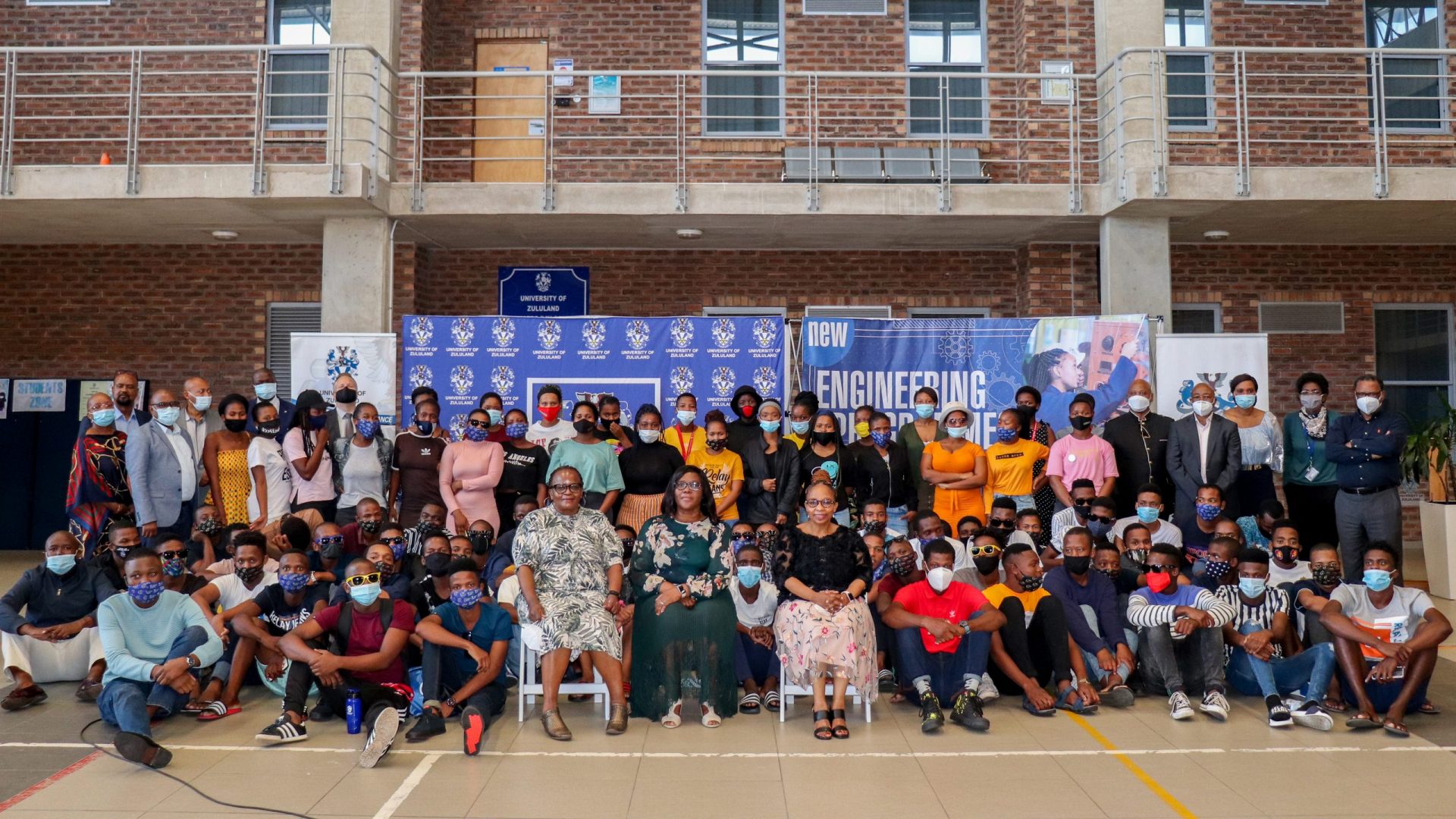 It was a significant moment at the university of Zululand when they welcomed a new cohort of engineering students into its Richards Bay campus on Thursday 3 May 2021.
The Richards Bay Campus was earmarked as the university's flagship campus due to its proximity to major industrial hubs and the mining sector in Richards Bay. This is clearly defined in the university's strategy 2016-2021.
The Vice Chancellor Professor Xoliswa Mtose in her welcome address she provided background and said, "Today we are excited to have you as the first group of students as the new class for the university of Zululand. Thank you very much for joining me and my colleagues this morning to formally mark this important milestone in the history of the university of Zululand. To get here the university had to embark on a series of activities. We had to complete a number of tasks before we reached here." Said Professor Mtose.
The Vice chancellor also emphasised that this achievement did not come without an effort and commitment of the people who dared to dream.  She thanked all those who made sure that the accreditation sees the light today. She made mention of Mr Cele, the Executive Director: Institutional Planning, Emeritus Professor Barry Dawning from the university of Cape Town, Professor Songca and Professor Mahlomaholo as the former Deputy Vice Chancellors: Teaching and learning who were also the driving force to ensure that we are here today. "We are proud to say that we are joined by Professor Nomlomo as the new head that is going to champion the accreditation of moving forward the engineering programmes at the university of Zululand together with the office of the institutional planning. I cannot leave out the faculty of Science because without them we would not be here today. Today the faculty is named the Faculty of Science, Agriculture and Engineering because of this event that we are celebrating today." Added Professor Mtose
The Dean of the Faculty of Science, Agriculture and Engineering, Professor Nokuthula Kunene welcomed the students into their new phase of their life – "I would like to welcome all of you to the faculty, our very first troop and I am very excited and proud to be a part of this historic moment. This is a joyous occasion for UNIZULU, but it also marks a significant day for you as students who are taking their first steps into a career in engineering. I wish you  students the very best your studies." Said Prof Kunene.
According to Nhlanhla Cele the executive Director Institutional Planning the UNIZULU Engineering curriculum has been benchmarked using the top universities curriculum with refined improvements.