Community Engagement Office empowering women in Obanjeni community
Inspired by the University of Zululand's strategic planning which aims to "enhance research and innovations and directly highlights the commitment to enrich community engagement" the Department of Community Engagement and Development Studies visited the Obanjeni community in celebration of women's month. It was on the 31st of August 2021 when the departments partnered to empower women in Obanjeni community. Under the Department of Development Studies two postgraduates who just finished their research studies went with the Community Engagement with the intention of knowledge dissemination.
From the  Development Studies department, there were two postgraduates (one masters and one PhD) who recently completed  their research studies and went to disseminate knowledge in Obanjeni community.  Thobeka Mpunzana (Masters candidate) conducted a study in Amatikulu (uMlalazi Municipality) with the aim of exploring the role and initiatives of women in addressing poverty. Another one is Mandla Mubecua (PhD candidate), who used the opportunity to disseminate the finding of his study. The study focused on the gendered differences in land ownership in the Mpumalanga province in the municipality named Nkomazi.
During the visit in Obanjeni community, it was discovered that there were many activities undertaken by women to generate their livelihood. However, the majority of them practice farming (substance and commercial farming) to generate their livelihood.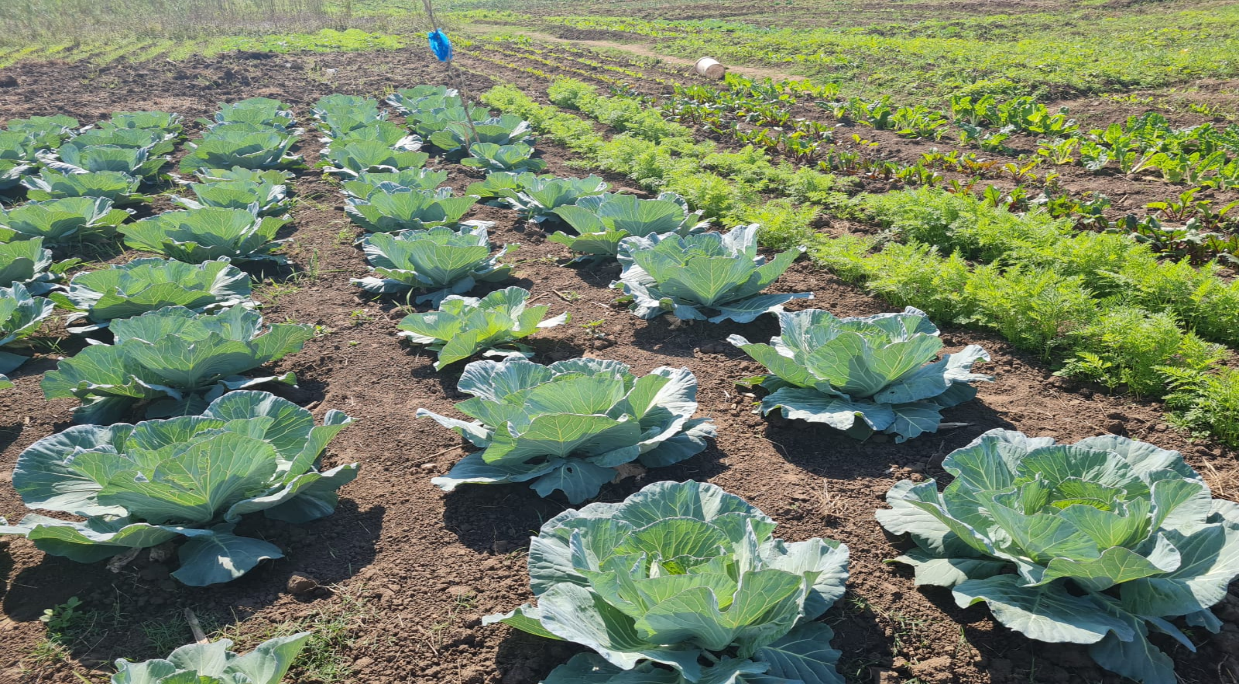 The above picture has been taken from the community to demonstrate their capability in the generation of their livelihood. The women plough cabbage, carrots, tomatoes, onions, etc. As much as these women are doing an incredible job but there is a limitation that affects the success of their projects.  One of the challenges is that their place is not fenced, hence, the livestock in the community get to their farms and consume the plants. "Kunzima ngoba nezikomo ziyangena zidle izitshalo and ayikho nemali yokubiya" (a female community member).
Regardless of livestock challenges, even the criminals get into their farm and steal the vegetables. And this is discouraging women from farming in this place.  For that reason, the Department of Community Engagement is helping them to register as a co-operative, writing grant proposals, etc. so that they will able to access funding from the government and other organization.
Department of Community Engagement