CMD Awarded for Excellent Communication and Marketing Practices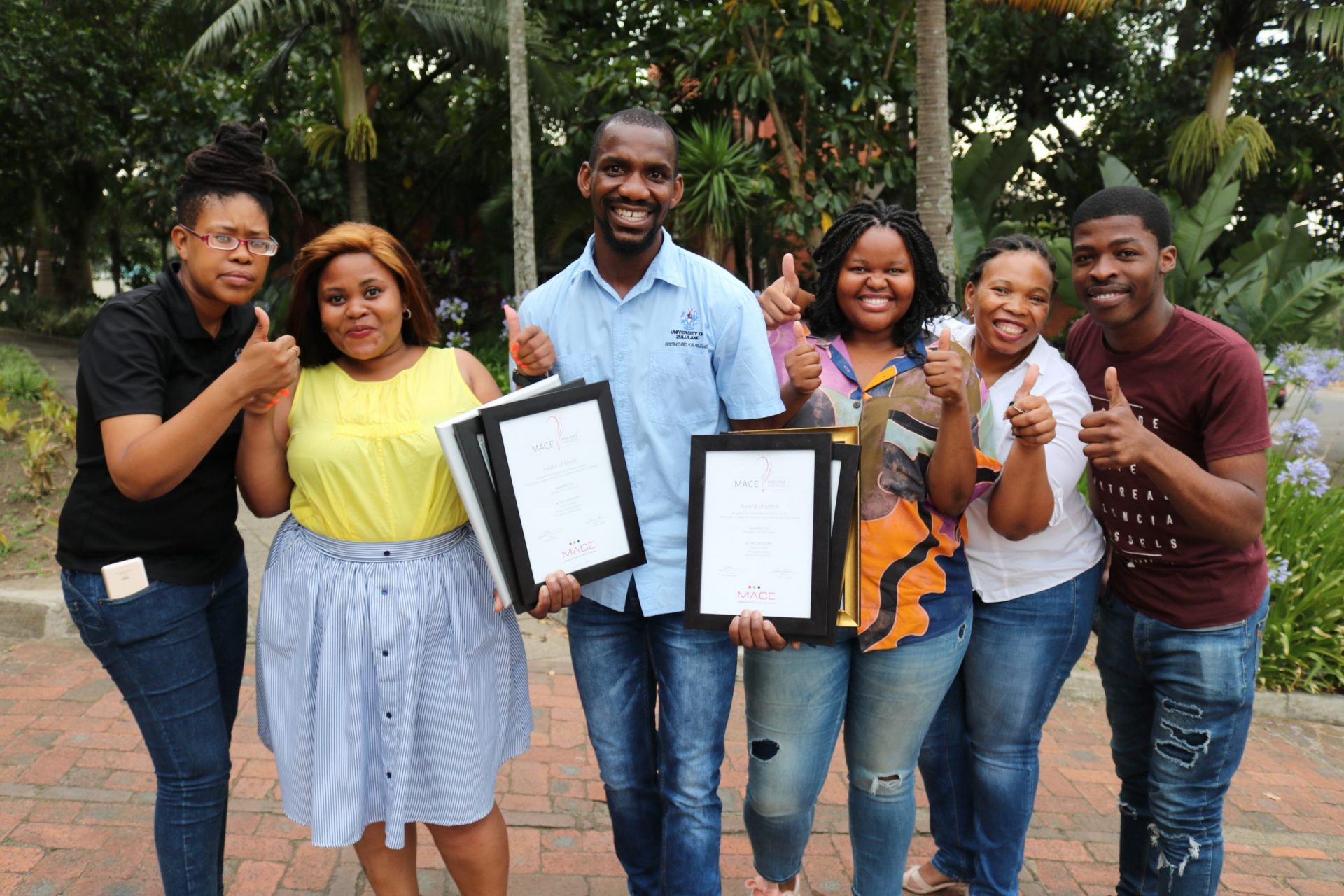 The Communications and Marketing Division (CMD) at the University of Zululand (UNIZULU) is doing effective and commendable work in promoting the many successes and overall brand of the institution and it's got the awards to prove it.
The division bagged six excellence awards for the first time during the Marketing, Advancement and Communication in Education (MACE) Excellence Awards, held recently in Cape Town.
MACE is a body which fulfils a leadership role in the higher education, TVET and private education sectors within Southern Africa by adding value to practitioners in marketing, communication and advancement through high quality development programmes, facilitating networking partnerships and transformation as well as promoting best practices amongst these professions at member institutions.
The excellence awards are held annually as part of the MACE congress, which sees marketing, advancement and communication practitioners convening to network, discuss topical issues and share best practices in the sector.
This year's awards were presented in 30 categories under three major divisions namely, campaigns, media and skills. CMD submitted 11 entries in the media and skills division and were a few points shy of receiving awards for all. Of the six awards won, three were received for photographs captured by Sphamandla Gumede, one for a video showcasing UNIZULU's registration process (created by Samkele Sokhela and Hlumelo Nyikana, assisted by Nompilo Dlamini), one for #tag magazine which is created by CMD's editorial team and another for an article written by Naledi Hlefane.
On her division's record victory, Gcina Nhleko, Director: Communications and Marketing, said: "These achievements showcase the team efforts in a positive light. It is an accelerated benchmark measure to compete with peers in the industry. As a historically disadvantaged university which is rural based these achievements showcase that with focus and application of the best modelled practice nothing is impossible. We are beyond thrilled and this is a testament to effective communication channels used by the University to the maximum benefit."
Caption
Thumbs up for six awards won at the 2018 MACE Excellence Awards ceremony!
From left: Hlumelo Nyikana, Multimedia Journalist; Nompilo Dlamini, Public Relations Officer; Sphamandla Gumede, Public Relations Assistant; Naledi Hlefane, Publications Officer; Precious Shamase, Communications Officer and Samkele Sokhela, Multimedia Journalist.