Bringing Health and Wellness to the Fore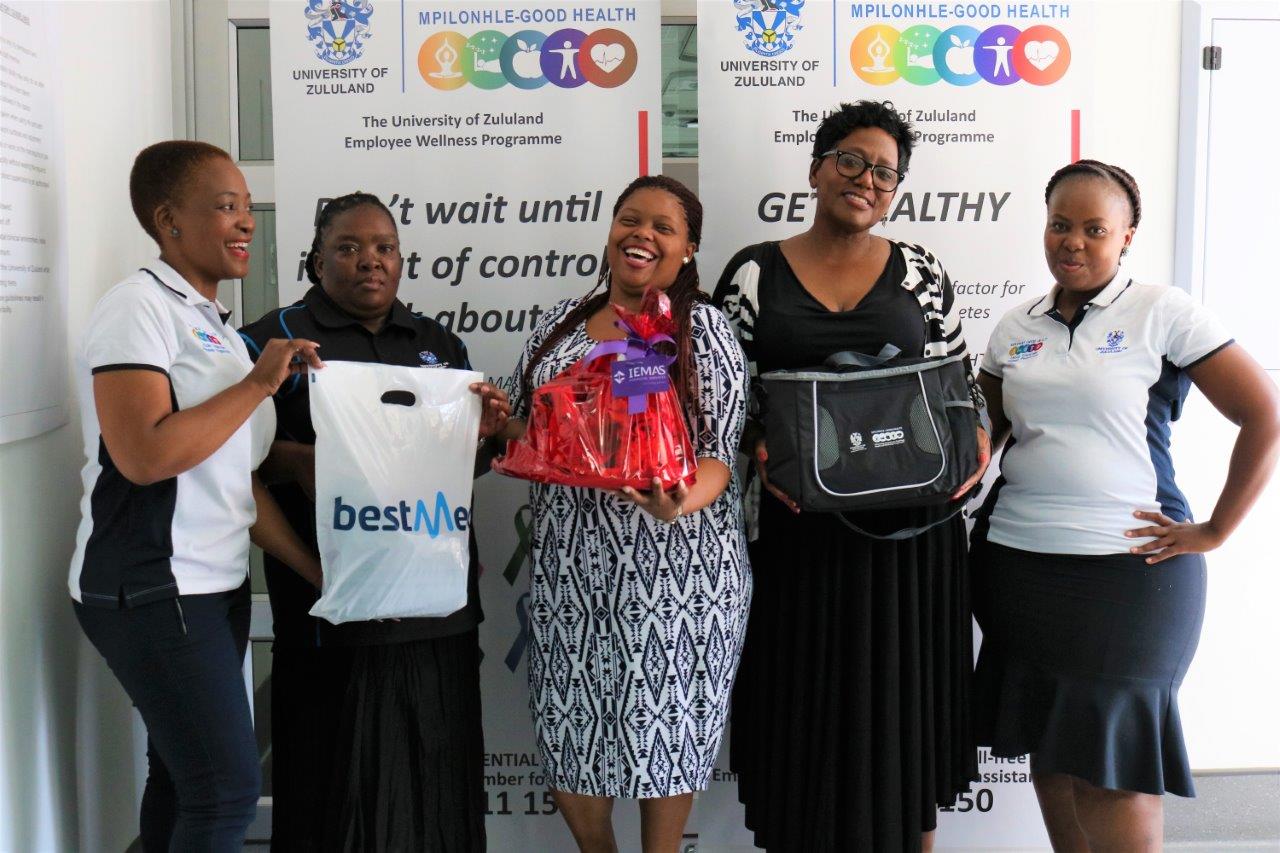 In a bid to emphasise the value of taking care of one's health, the University of Zululand hosted its annual free Health Screening Test Programme which started yesterday (Wednesday, 18 April 2018) and ended today (19 April 2018).
Held at the University's KwaDlangezwa main Campus, the event is organised by the University's Employee Relations and Health Wellness under the banner of the Mpilonhle Good Health Programme aimed at promoting a healthy lifestyle amongst all members of staff.
Health screenings tests play a significant role in improving and maintaining one's health. The advantage is that it allows patients time to treat possible diseases and illnesses much earlier.
The programme tested for cholesterol, blood pressure, blood sugar levels as well as body mass index (BMI). Mpilonhle also invited financial and psycho-social service providers as well as health schemes such as Bonita's, IEMAS, BestMed, 4D Health, ICAS as well as UNIZULUs' Campus Health Clinic medical practitioners to attend the event and impart valuable health and wellness information to attendees.
"Participants will acquire knowledge on all aspects and options regarding their health," said Smangele Simelane, Employee Wellness Specialist at UNIZULU. "It's important that everyone attend such programmes so that they can take this opportunity to ask questions related to their personal health from specialists", said Simelane.
UNIZULU staff who participated at the two-day event were awarded with various sponsored prizes and gift vouchers.
– Hlumelo Nyikana
Pictured: One of the scenes at this year's UNIZULU Mpilonhle Health Screening Test Programme.