Billionaires started small – Studentpreneurs Encouraged at SEW 2022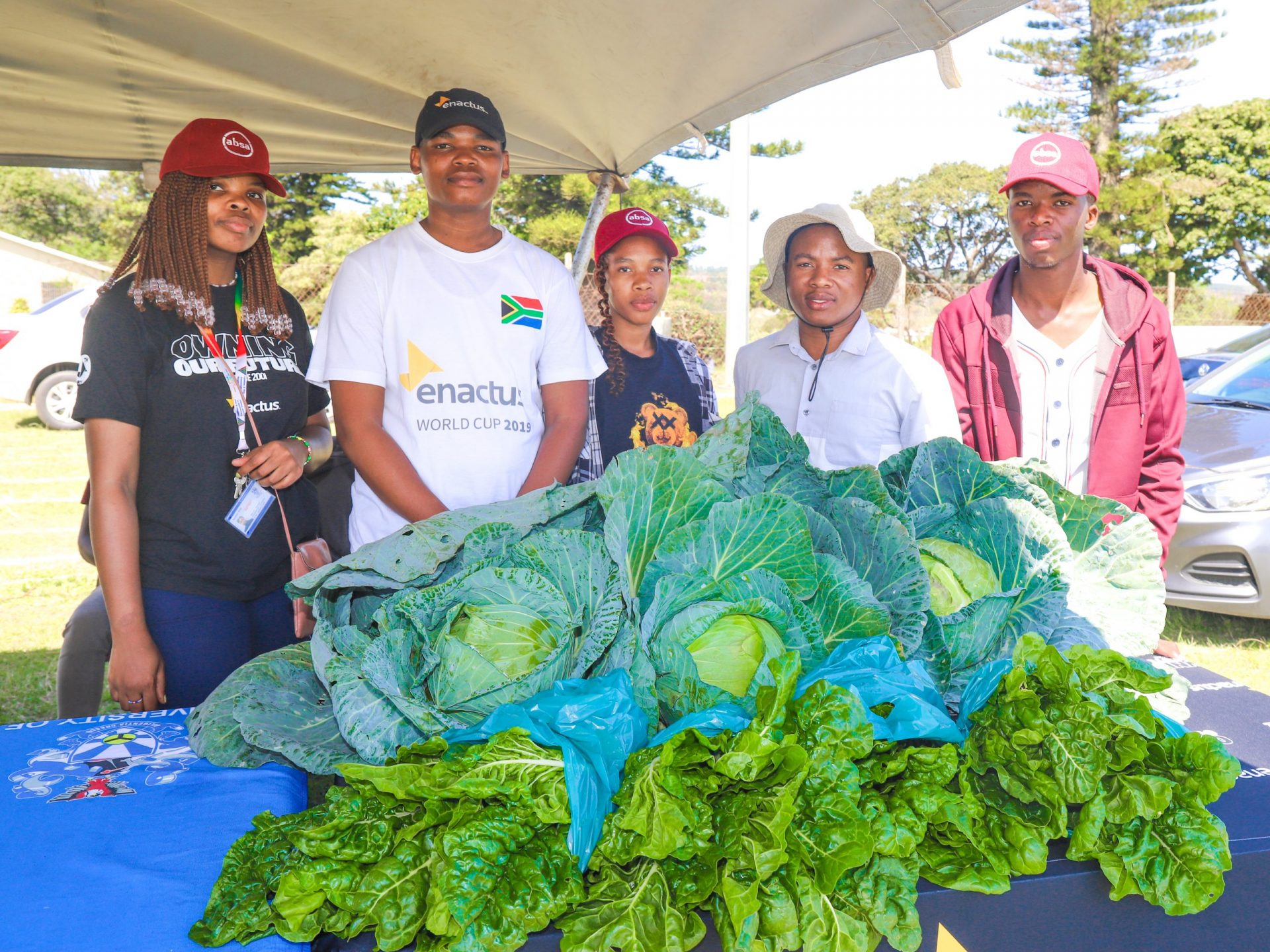 The University of Zululand's (UNIZULU) Faculty of Commerce, Administration and Law (FCAL) in collaboration with the UNIZULU Entrepreneurship Committee hosted the national Student Entrepreneurship Week (SEW). This event took place at Ellis Park Sports Ground over a period of three days.
On the first day of the event, Professor Unathi Kolanisi from the Department of Consumer Sciences opened and welcomed the attendees. This three-day event involved panel speeches, business presentations, pitching of new entrepreneurial ideas and awarding of prizes.
The SEW was piloted in 2017 and successfully executed in 2018 by the South African public universities and participating TVET colleges. The annual one-week campaigns took place through the hosting of in-house programmes by the institutions in partnership with business, industry and NPOs. The entrepreneurial and innovative actions of dynamic champions for entrepreneurship at institutions made these campaigns instrumental in raising awareness of entrepreneurship as a career, as well as emphasising the benefits of having the best of both worlds as a student and an entrepreneur. The institution was encouraged to focus on supporting and equipping potential studentpreneurs in taking practical steps into rebuilding South Africa by starting businesses that could be sustainable and scalable.
There is an array of stakeholders that took time to address and interact with students, sharing ideas of how one can contribute to the process of solving and eliminating unemployment and economic problems in this country. They educated the students on the opportunities that await them in the process of eliminating unemployment in the 21st century. The stakeholders were but not limited to the Zulu Royal House, Small Enterprise Development Agency (SEDA), Ithala Bank, ABSA Bank, Standard Bank, Vodacom, KZN Department of Agriculture, Agribusiness Agency (ADA), Tourism KZN and many more.
Thamsanqa Mtshengu, a lecturer in the Department of Economics and the leader of UNIZULU Entrepreneurship Committee, stated that the purpose of this event is to create job creators instead of job seekers through entrepreneurship. "The unemployment [rate] is very high. Majority of the youth are graduates; in the past decade, when one had a university qualification it was easy to be automatically absorbed by the labour market and these days, with a qualification, one is not guaranteed employment. That is why UNIZULU has a lot of entrepreneurship programmes," alluded Mtshengu.
Siphesihle Nkonde, a business management lecturer, stated that SEW aims at promoting and strengthening the entrepreneurial spirit amongst university students and staff across South African institutions of higher education and the public. "SEW has raised awareness of the fact that employment is not a student's only avenue to participation in the economy. This has led students to produce innovative and creative ideas to solve problems in society and turn these ideas into action. This year's theme was #Movetomarket, which is informed by the importance of developing entrepreneurship despite socio-economic challenges," said Nkonde.
Lindiwe Mthembu from ADA clarified that they work in line with KZN Department of Agriculture in empowering and liberating agricultural businesses to fast-track their growth . She pleaded with student entrepreneurs in the agricultural sector to submit applications to get sponsors to grow their businesses. She emphasised that student entrepreneurs should visit FCAL (specifically the departments of Law, Economics as well as Accounting and Auditing) to get knowledge based on their businesses, and further stressed that students should support each other in growing their businesses.
Qeduvalo Progressive Mtungwa, a final-year law student who is a founder of Izingidi private owned company, presented his establishment at the SEW 2022. The business is located at Pongola Municipality in the North of KwaZulu-Natal. His company has created at least 20 job opportunities for the youth of Pongola since more than 60% young people are not employed in this area.
"Through this event initiated by Entrepreneurship Development in Higher Education (EDHE), I have been able to identify relevant companies which might assist my project in terms of financial support and marketing strategies. I have gained experience in pitching under pressure and in a mass gathering," said Mtungwa.
He further thanked the UNIZULU Entrepreneurship Committee.
-Mbuyiselo Bonani Mlaba