Appointment of DVC Research and Innovation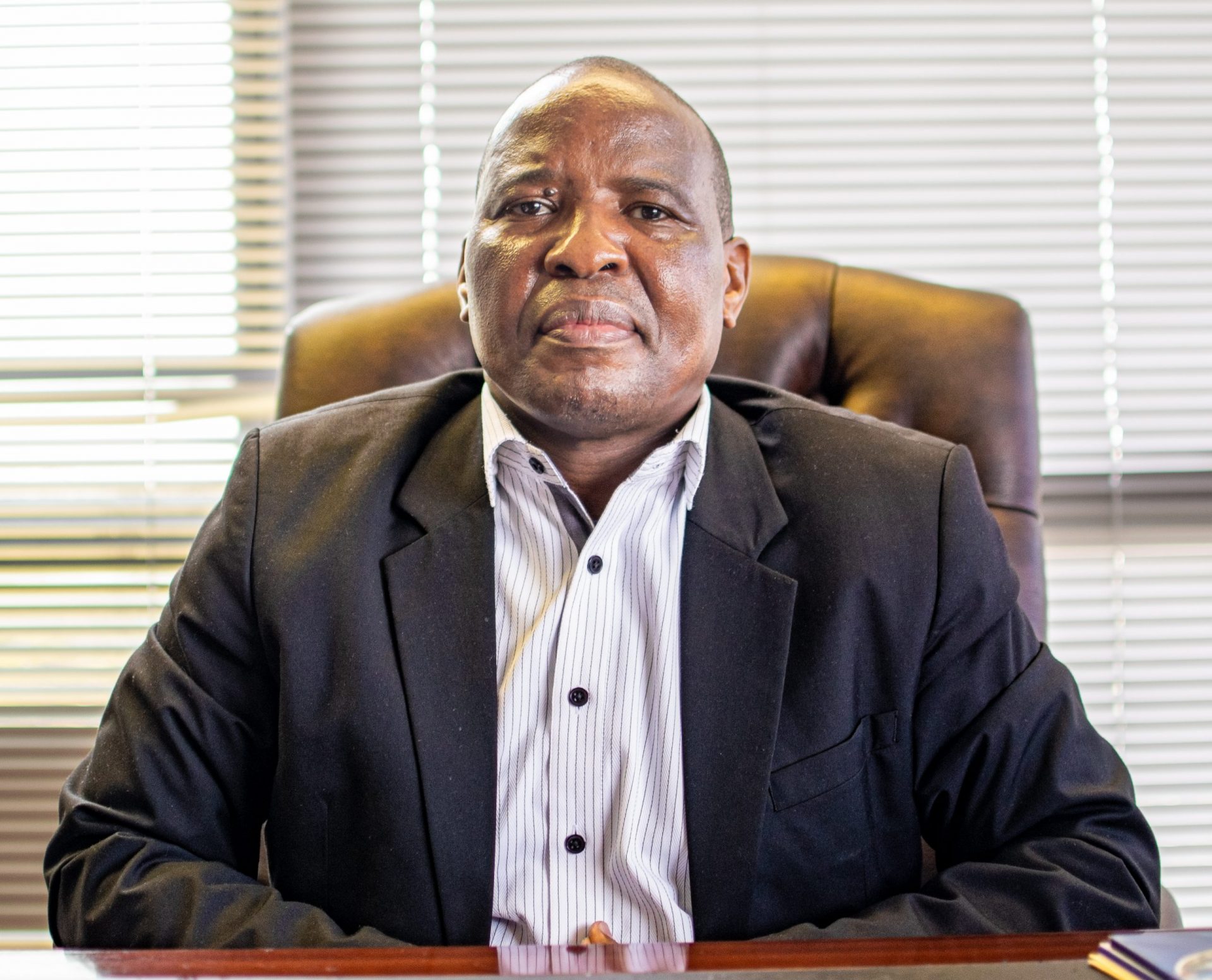 The University Management has a great pleasure to announce the appointment of Professor Mashupye Ratale Kgaphola – DVC Research and Innovation effective from 01 July 2020.
Professor Kgaphola holds a B.Sc (Hons) and Ph.D. in Bio-Organic Chemistry from the University of Leeds in the United Kingdom. Amongst his notable achievements is the successful registration of an international patent in the USA in the field of catalytic chemistry, from his postdoctoral research work at North Dakota State University (USA). He has also undertaken professional training in higher education leadership, science and technology strategy, social policy, etc.
Professor Kgaphola brings noticeable expertise and leadership involvement in the sphere of research. Aside from holding the requisite qualifications and experience, he is an accomplished scholar in his own right. He has formerly occupied numerous strategic positions in the higher education sector and other research related environments, most notably the following: Vice-Chancellor (MUT), Senior Policy Analyst in Science and Technology Policy (NRF), and Knowledge Management Coordinator (DBSA). He has also served in numerous international and national strategic research and policy structures over the years.
Sharing his immediate plans in the new position, Professor Kgaphola said his strategy is to align the mission of the Research Division appropriately with the strategy of the University; also to ensure that the research division continues to support the work of researchers at the university to the best of his ability and to work on mitigating strategies against the effects of the COVID-19 pandemic on the research and postgraduate study activities.
He brings to UNIZULU tried and tested leadership strategies through high level conceptual thinking including idea generation. His future plans are to engage researchers on optimising opportunities especially in the post COVID-19 context; to develop an agile capability deployment model that supports smart (international) partnerships; to improve 3rd stream income for UNIZULU from research and innovation activities; and to build on existing transformative initiatives at the University including the empowerment of female researchers, in order to significantly improve the number of South Africans in the UNIZULU research community.
In his own words, "I am very honoured to be afforded the opportunity to serve the University of Zululand during this time. I appreciate the rich history of the University and the many strides that it has made over the years. I am equally alive to the obstacles that must be overcome for the University to fully realise its potential. I look forward to making a contribution to the attainment of the strategic vision of UNIZULU",  said Professor Kgaphola.