An Efficient Registration Process at UNIZULU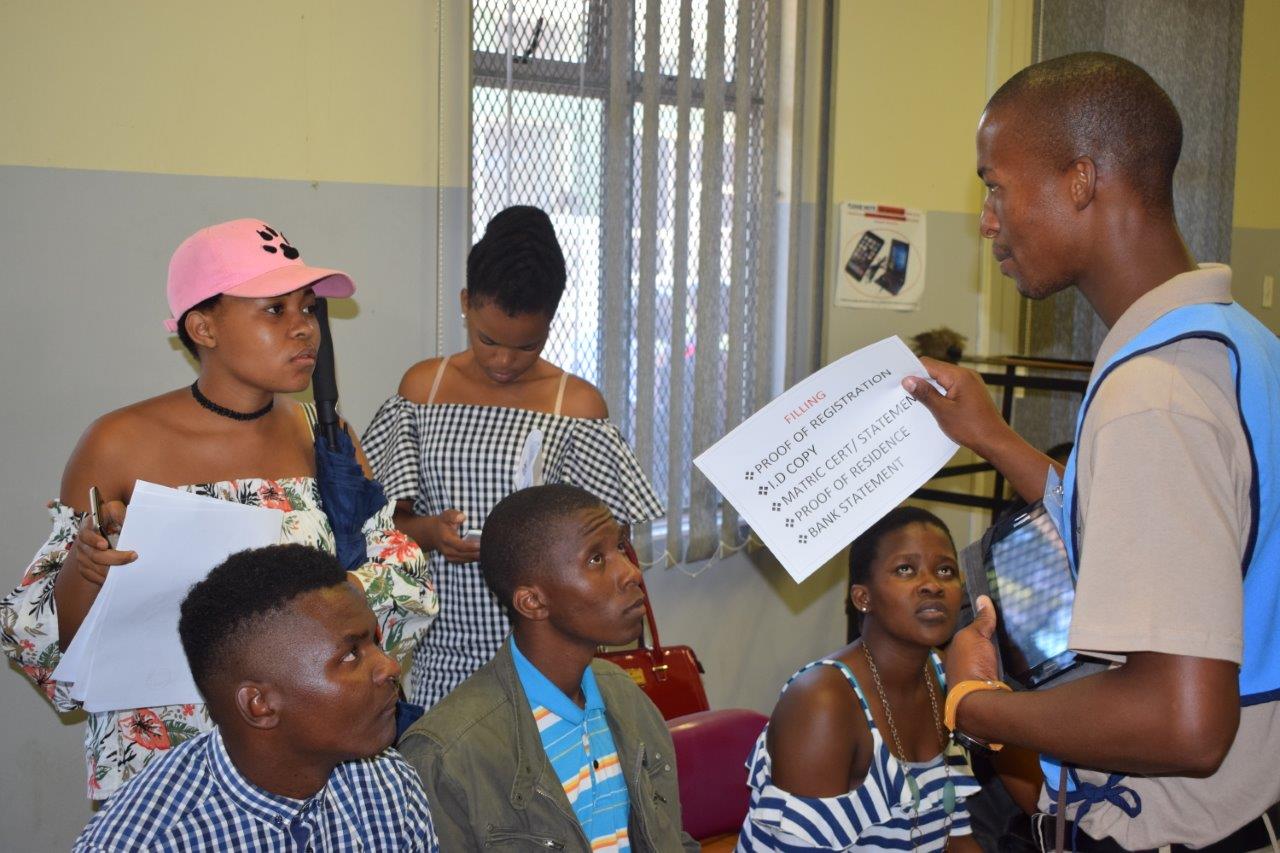 It was a very busy start to the week at the University of Zululand (UNIZULU).
Yesterday (Monday, 15 January 2018), the institution welcomed the first wave of first-time entering undergraduate students (FTENS) who had come to register for the various programmes offered by the Faculty of Science and Agriculture.
The online registration process simultaneously kick-started at 8h00 at both the KwaDlangezwa and Richards Bay campuses.
A total of 254 students were successfully registered at the KwaDlangezwa Campus while 82 students were registered at the Richards Bay Campus.
According to Mihloti Mkhatshwa, Faculty Manager in the Faculty of Science and Agriculture, the registration process was efficient. "Everything went really well and quick. The number of students being registered were rapidly increasing throughout the day. As a result, we have a few courses that are now full. We will continue to register throughout the week so we encourage all students who received firm offers in programmes in the Science and Agriculture Faculty to come to the institution," said Mkhatshwa.
– Naledi Hlefane
Pictured: A student assistant guides registering students at UNIZULU's KwaDlangezwa Campus.