Academic on the Move – Professor Desan Iyer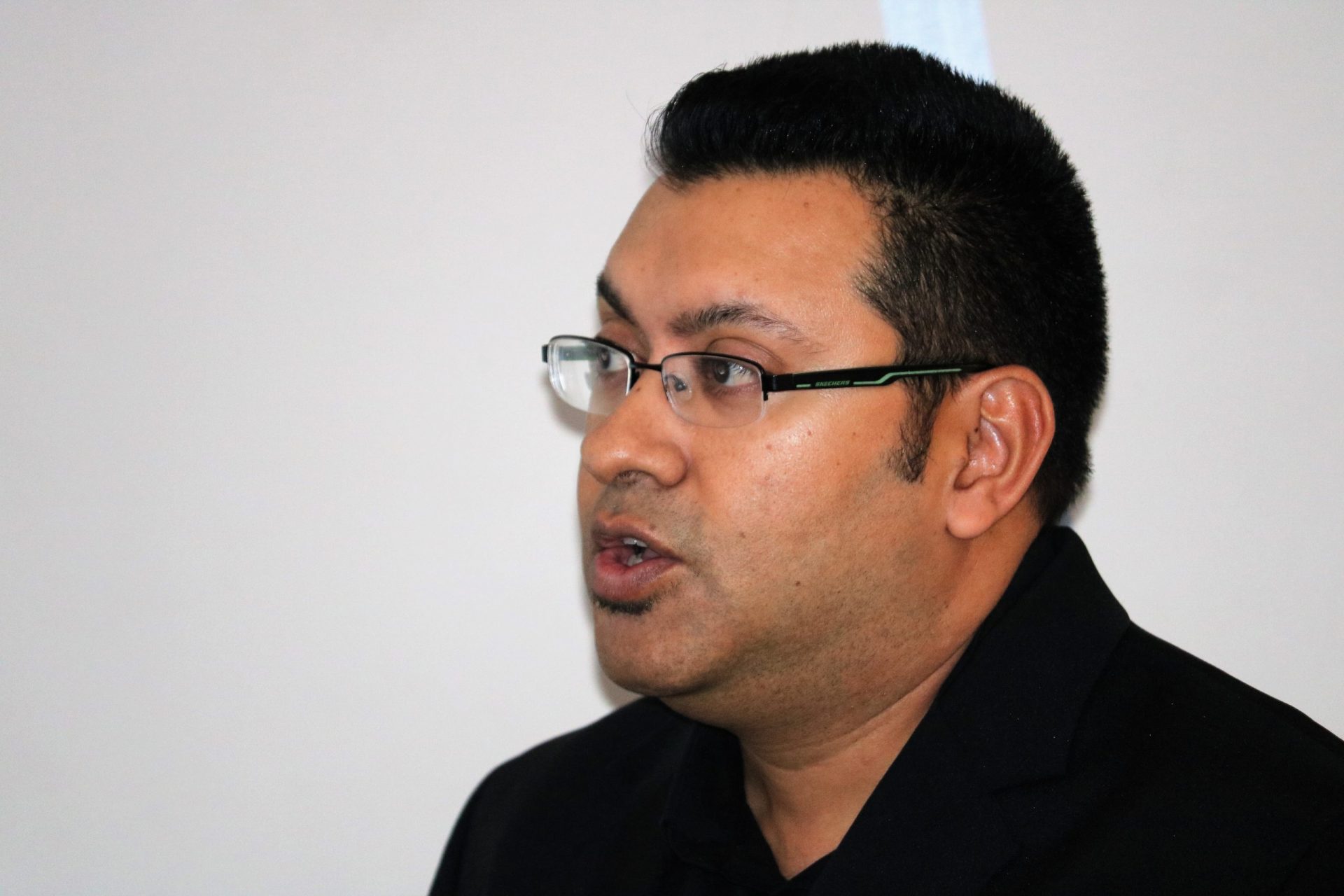 The University is on a growth trajectory which is evidenced by the distinct high calibre of both the academic and support staff recognition in various audiences locally and abroad. Professor Desan is an Associate Professor in the Law Department and the Deputy Dean, Teaching and Learning, in the Faculty of Commerce, Administration and Law and in recent years has  made giant strides in academia.
Professor Iyer joined the University of Zululand as a full time lecturer in 2006. Gradually he moved up the ranks from lecturer, to senior lecturer and eventually to associate Professor. He is hoping to go the full cycle, having applied for promotion to full professor in 2019. Having been appointed to Deputy Dean, Teaching and Learning in 2015, Iyer has successfully managed to juggle his activities as a teacher, researcher and manager in the Faculty. According to Iyer, the transition to academia was exciting but also challenging. "Coming from a legal practice background and having practiced the law as an attorney prior to joining academia, I entered academia without any professional training in education. Establishing an identity in academia took me a few years as I found it difficult to dissociate myself from my professional affiliations. However, once I established my identity in higher education, my mind-set changed to searching for excellence in teaching and research and being that catalyst for social and economic transformation. The joys of teaching cannot be underestimated and it gives me great pleasure to bump into my students who are now successful judges, magistrates and legal practitioners.
One of the reasons for remaining at UNIZULU was coming across so many 'rough diamonds' who needed a bit of shining and polishing to truly become spectacular. I have always treated my students with respect and that respect is almost always reciprocated." Iyer's research interests extend to the scholarship of teaching and learning, improving communicative legal skills and promoting legal consciousness within our communities. His paper titled, "Improving the Communicative Nonverbal Skills of Law Students" was well received at the World Academy of Science, Engineering and Technology, in Paris a few years back and last year he received the best paper award at the ICSSH International conference in Mauritius for his presentation on Preparing Law Students for Practice: A Nonverbal Skill Developmental Approach. The paper has been accepted for publication in the SAPSE accredited journal, Obiter.
In addition to receiving numerous awards at institutional level over the years such as faculty researcher of the year, for research productivity and output as well as creative work, Iyer has also gained international recognition in recent times. In 2019, he was appointed on the editorial board for the international journal "Teacher Education and Curriculum Studies" and will be responsible for the reviews and quality of the research papers. In addition he has been appointed a life-time member of the internationally recognised, scholarly association, Scientific and Technical Research Association. 2019 is a busy year for Iyer. He has been invited to present his work on legal communication at the ICSTR Conference in Malaysia in June 2019. He has also entered into a collaborative project with the University of Mauritius to promote legal consciousness both in South Africa and Mauritius. The Middlesex University in Mauritius has also invited Iyer to conduct a number of teaching and learning workshops for their academic staff in the latter part of 2019. He also hopes to have his book focusing on legal skills published in 2020. Iyer's prowess extends beyond legal writing. He has in recent times had a number of his poems published in local and international journals although sees his poetry writing as just a hobby and fun activity. Iyer received the top award in the "Creative Works Category" at the 2018 UZ Research Awards Function for his contribution to this genre. "UZ and its management has provided me with an opportunity to grow as a person and an academic, and I believe that it is important to give back to the university in whatever form I can. I am proud of the fact that three of my colleagues obtained their doctoral degrees under my supervision in 2018 and two more of my students were conferred with their doctoral degrees in 2019.
Yes, it has been difficult to juggle my duties as a deputy dean with my responsibilities as an academic but the end product of seeing your student graduate wipes away all other challenges. I am also fortunate to be part of an excellent Faculty with a supportive Dean and hard-working colleagues and this has enabled me to grow as an academic. However, sometimes spending more time on your laptop than with your wife, requires a lot of understanding and compromise and I am grateful to my wife for being supportive over the years. There is no replacement for hard-work and there should be no boundaries to what we can achieve through our work. If we reach for the stars, and constantly raise our goals, someday, sometime, we can all sparkle in ways that we may never have known existed.