A Dream Come True, Thanks to NSFAS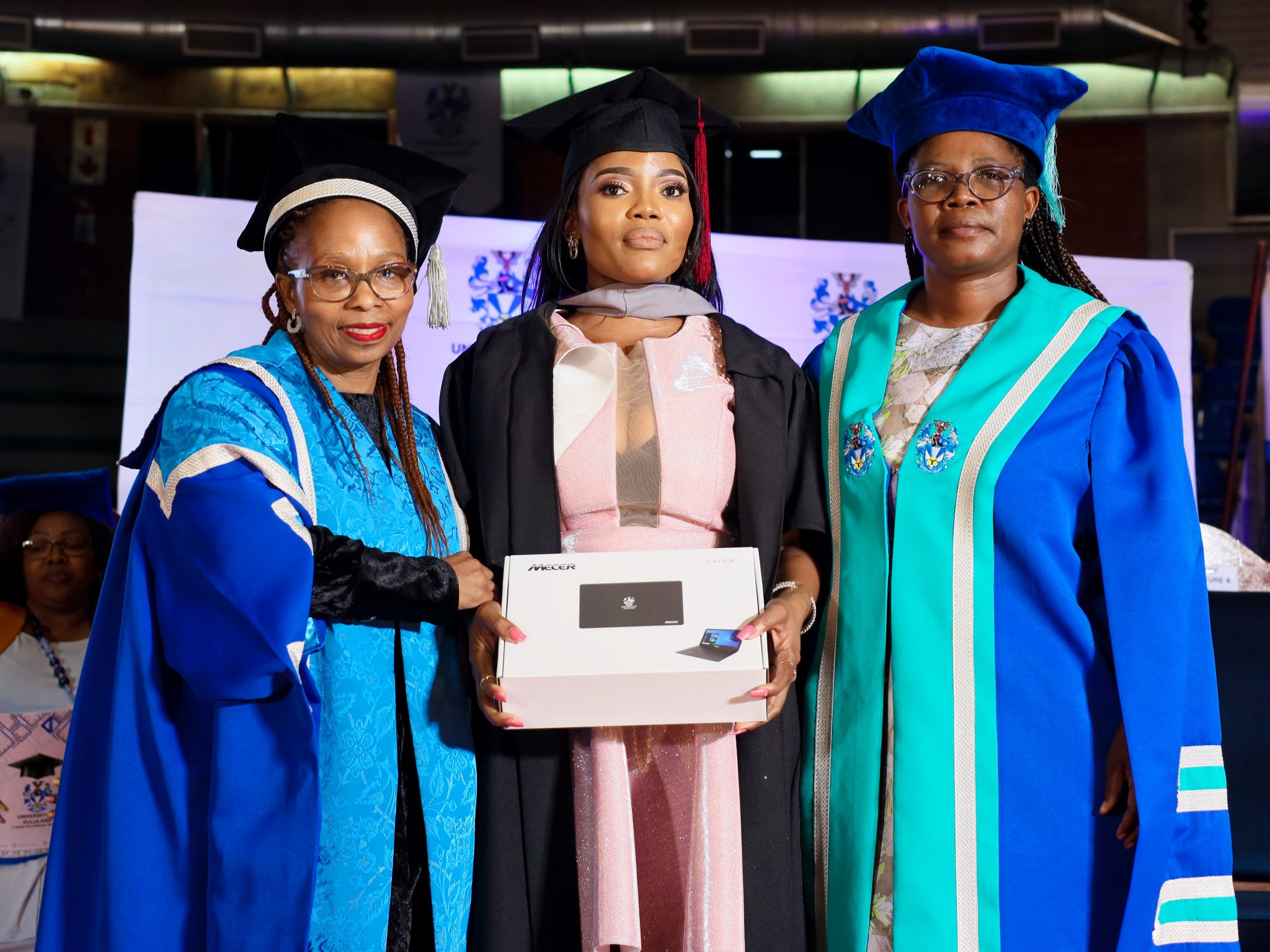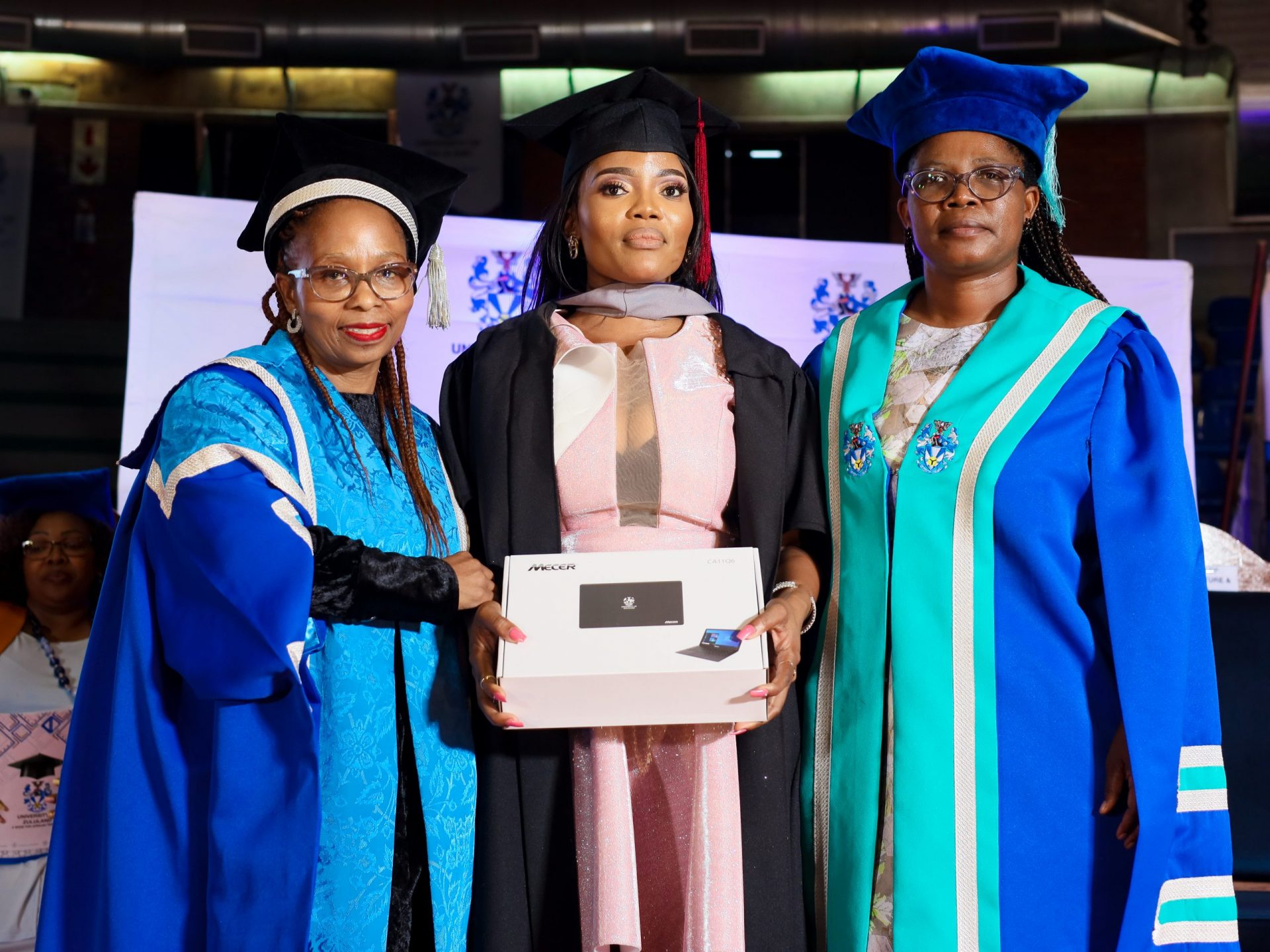 Numerous graduates who received their qualifications during the 2023 University of Zululand (UNIZULU) graduation ceremonies are thankful for the lifechanging opportunities they were offered by the National Student Financial Aid Scheme (NSFAS). The organisation has changed a lot of lives in South Africa in the new dispensation and due to it, a lot of families now have graduates and are fed through the monthly allowances.
Sihle Mthembu also gave glory to NSFAS, saying: "If it wasn't for NSFAS, I would not be here. You can dream all you want but if there is no money, it becomes hard. Thanks to the scheme (NSFAS) for making my dream come true."
Twenty-seven-year-old Mthembu was born in Ekuhlehleni, Ingwavuma but now lives in Vulindlela township with her husband and twins (a boy and a girl). She was among the final group that graduated on Friday, 21 April 2023. She received a Bachelor of Nursing Science and was acknowledged as one of the top five graduates in the Faculty of Science, Agriculture and Engineering.
For Mthembu, furthering her studies was the only means of creating a better future for her immediate and extended family as she and her husband are not well off. She also comes from a disadvantaged home which survived on her late grandmother's pension grant and her mother's meagre income from odd jobs. It was therefore important for her to obtain this qualification so she could finally provide for her family.
The road to her graduation was far from easy though, she admitted. There were points in her academic journey where she had ups and downs, feeling like she was failing to juggle her academics and family. "I told myself that no one is going to do this for me other than myself. It was also hard to juggle the nursing practises as well as theory at the same time," she said. This mindset led to her becoming the fourth highest achiever in the Faculty of Science, Agriculture and Engineering, thus receiving a special prize from the office of the Vice-Chancellor.
Mthembu is currently doing community service now that she is a professional nurse. She is considering enrolling for a master's degree to fast track her growth in the nursing profession. Sharing wise words with students on how to also attain their qualifications with distinction, she said: "A slow movement of a tiger is a calculated accuracy, so study while you have plenty of time. Good results will reflect your hard work. And also, persistence is not an act of desperation but an act to produce excellence."
She concluded with the following words: "I feel very blessed and delighted. This is the sweetest memory in my journey. It means the journey continues. Thank you UNIZULU for this wonderful opportunity! Cheers to my lecturers and NSFAS for making my dreams come true!"
– Mbuyiselo B. Mlaba
Caption
Nursing Science graduate Sihle Mthembu's top academic performance earned her recognition by the Office of the Vice-Chancellor during her graduation. She is pictured with Prof Vuyokazi Nomlomo, Deputy Vice-Chancellor of Teaching and Learning (left) and Prof Khoboso Lehloenya, Dean of the Faculty of Science, Agriculture and Engineering.
Picture by: James Thwala